If you heard a bunch of moaning and groaning -- not to mention some rattling chains and blaring sirens -- coming through downtown Phoenix over the weekend, it's only because a mass invasion of the undead transpired via the annual Zombie Walk. Meanwhile, people were shaking their costumed culos to EDM over in Scottsdale and Tempe at any number of swanky masquerades and bar parties or just hamming it up along the sidewalks of Mill Avenue and Old Town.
See also: 13 Favorite Costumes from Halloween Weekend in Metro Phoenix
We captured a sampling of the activity of both the Zombie Walk and some of the bigger Halloween shindigs this past weekend, which are helpfully presented in animated GIF form for your viewing pleasure.
Wicked Twitch This is what happens when zombies go off their meds.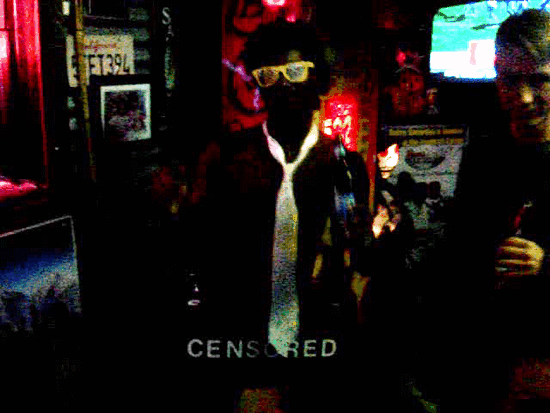 No-Pants Dance Hanging out at Giligin's in Scottsdale while wearing nothing but a white necktie, a strategically placed black box, and a smile.
Double Trouble Those wounds will never heal if you keep picking at them, ladies.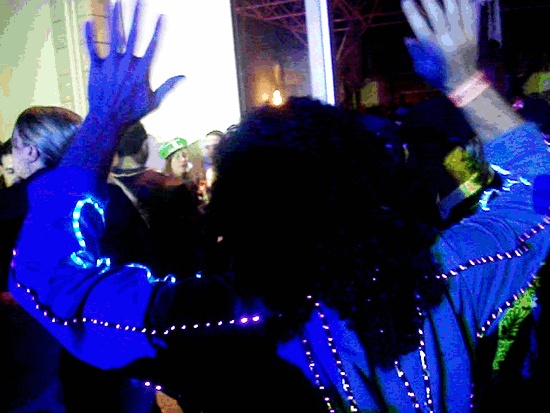 Lighting Up the Dance Floor This particular cat at the Valley Ho's Haunted Hotel Ball was like a one-man rave, complete with light show.
We Believe Local Journalism is Critical to the Life of a City
Engaging with our readers is essential to Phoenix New Times's mission. Make a financial contribution or sign up for a newsletter, and help us keep telling Phoenix's stories with no paywalls.
Support Our Journalism
Undead and Loving It Remember to walk your zombies daily, folks.
Bouncing Buckaroo Despite his western wear and lack of country music, this Haunted Hotel Ball cowboy was busting out his own sort of two-step.
Miley on Mill Avenue The Tempe version of the infamous VMA debacle turned out to be probably the only chance to see Robin Thicke (faux or otherwise) around town this past weekend.