We hope you carved out some leisure time over the next week, because it's packed with cool things to do, including the return of the Arizona State Fair, a Harry Potter extravaganza, a Suns preseason game, and much more.
Backpacking 101
For some, backpacks are merely a fashion statement. But others know they can be a lifeline when you're out there hiking in the Arizona desert. If you've been thinking about setting aside the designer satchel to get out there on some trails, but you're not sure what it really takes to go backpacking safely, try learning backpacking basics at
AZ Hiking Shack
, 3244 East Thomas Road. The next Backpacking 101 class happens from 6 to 8 p.m. on Thursday, September 30, and its open to beginning through intermediate level hikers and outdoor enthusiasts. Class topics range from how to plan a trip on a budget to what gear you'll need. You'll leave the class knowing how to plan for meals, water, sleeping, and using the bathroom when there's no actual room. The class also includes tips for preparing yourself mentally and physically, ways to practice a "leave no trace" approach, and important safety information. Class size is limited and registration is $20. Never fear, by the way. You can still rock the designer backpack during your non-trail time.
Lynn Trimble
Arizona State Fair Opening Day 2021

The
Arizona State Fair
has been through more twists than a Tilt-A-Whirl ride over the last year. First, the pandemic caused the cancellation of its 2020 edition, save for a drive-thru food fair event held in its place. Then, fair organizers announced the event was moving to Wild Horse Pass in Chandler, only to reverse their decision and return it to its longtime home at the Arizona State Fairgrounds, 1826 West McDowell Road. And last month, they announced the popular free concert series inside Arizona Veterans Memorial Coliseum wasn't happening due to budgetary woes. So what can the public expect when they turn out for opening day on Friday, October 1? Most of the usual highlights, that's what, including a midway filled with games and thrill rides, plenty of farm animals, and an abundance of deep-fried foodstuffs. There will also be monster truck rallies and rodeos in the grandstand area and all of the usual vendors and exhibits. The fair runs from Wednesday to Sunday through October 30. Hours vary.
Admission
is $12 for adults, $10 for seniors and children 5 to 13, and free for kids under 4.
Benjamin Leatherman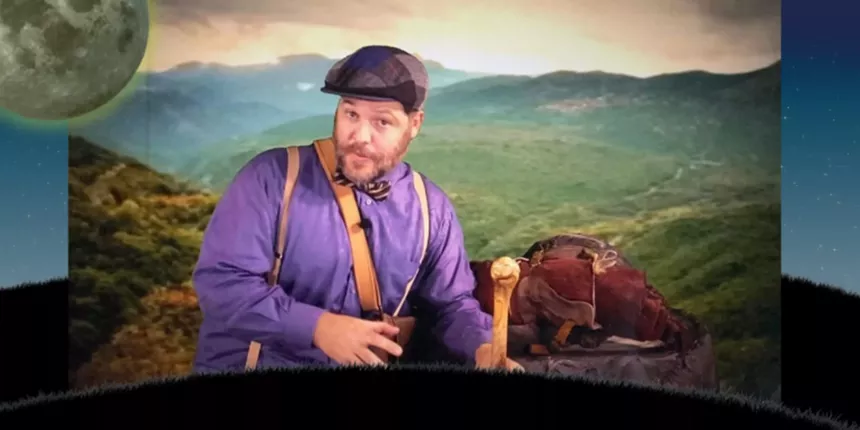 Werewolf Legends
Theater geeks were giddy last week when they got to watch four hours of coverage for the Tony Awards and the return of live Broadway theater in New York City. Shakespeare got a shoutout, sort of. Mostly because it's becoming obvious to more and more people that the theater canon needs to expand far beyond the Bard. Still, there's no reason you can't have a little fun with the Southwest Shakespeare Company, which is getting into the spirit of spooky season with a Beau Heckman play called
Legends of the Werewolf
. We're told it will answer several of your burning werewolf-related questions, including where they came from and whether they're still among us. Directed by Mary Way, it's being performed at the Pavilion Theater at
Taliesin West
, 12345 North Taliesin West, Scottsdale. The opening night performance for this world-premiere production is 7 p.m. on Friday, October 1. The play continues through October 15. General admission is $35 and premium seating is $45. Make some mental notes while you're there, in case you find inspiration for a new twist on a classic Halloween costume.
Lynn Trimble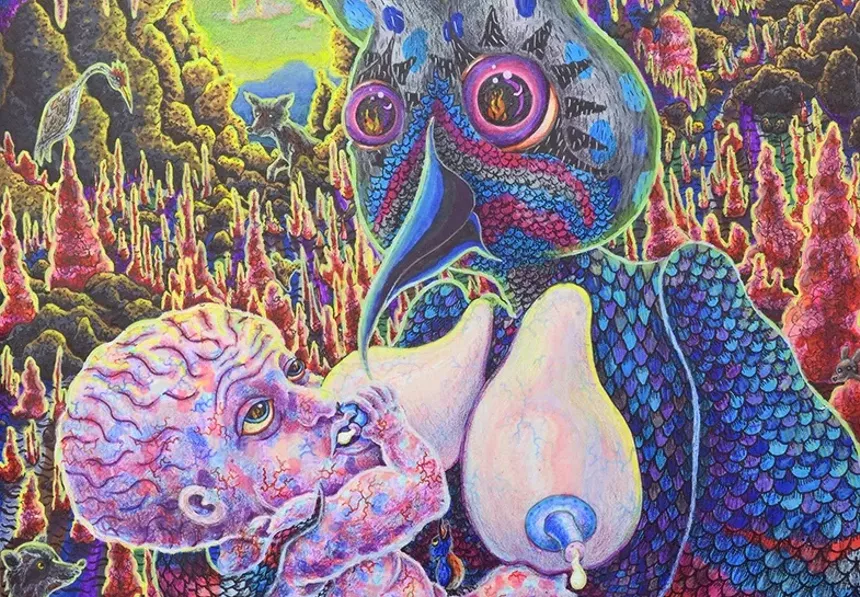 'Monsters Menagerie'

Strange and eerie things are afoot at the
Alwun House
, 1204 East Roosevelt Street, as evidenced by the enormous, creepy-looking daddy longlegs spider perched on its front lawn. Inside the historic art venue are the odd, unsettling, and provocative works of more than two dozen local artists making up this year's "Monsters Menagerie" show. Creations by painters Jimmy Fike and Henry Hermetet, photographer Holly Shoemaker, and others are showcased in the annual exhibition (which has previously been described as featuring "blood-curdling creations, profane noir fantasies, and other unworldly art"). The offerings run the gamut from mixed-media to taxidermy by Echoes of Natura and weirdly repurposed figurines by Thrift Creeper. An artists' reception will take place from 6 to 10 p.m. on Friday, October 1. Admission is free. The show runs through October 30.
Benjamin Leatherman
Mariachi Festival
If you're more likely to see a rock concert or hit a jazz club than indulge in a little mariachi music, you've been missing out on some talented Arizona performers. Fortunately, there's an easy fix. The 22nd Annual Mariachi and Folklorico Festival is coming to
Chandler Center for the Arts
, 250 North Arizona Avenue, Chandler, at 7 p.m. on Saturday, October 2. It's a chance to immerse yourself in Mexican music and dance while supporting the Arizona creatives who'll be taking to the stage. The evening will also include art vendors in the lobby and an exhibition in The Gallery at Chandler Center for the Arts. Tickets start at $35, and VIP tickets are $75. Featured performers include Mariachi Tesoro de Tucson and Ballet Folklorico Quetzalli-AZ. It never hurts to expand your musical horizons, and you might leave feeling inspired to add a lot more mariachi to your life.
Lynn Trimble
Wizarding Extravaganza
We're not letting J.K. Rowling off the hook here, recalling her epic failure when it comes to transgender rights. But some people find it's possible to embrace the character of Harry Potter without supporting the writer who gave him life. Hence, popular culture is still filled with references to the fictional world of Hogwarts, where Potter and his friends learned all the finer points of wizardry. The
Irish Cultural Center
, 1106 North Central Avenue, is transforming its McClelland Library into a unique vision of Hogwarts for its Wizarding Extravaganza from 4 to 10 p.m. on Saturday, October 2. Costumes are encouraged, of course, and you should bring a blanket to sit on if you want to stay for the outdoor evening screening of
Harry Potter and the Sorcerer's Stone
. Festivities will include themed treats and cocktails, plus photo opportunities and other Hogwarts-inspired activities. Non-member tickets are $40 (or $20 for children under 12). Naturally, the Sorting Hat will be on hand for those who can't seem to find their inner Gryffindor, Hufflepuff, Ravenclaw, or Slytherin.
Lynn Trimble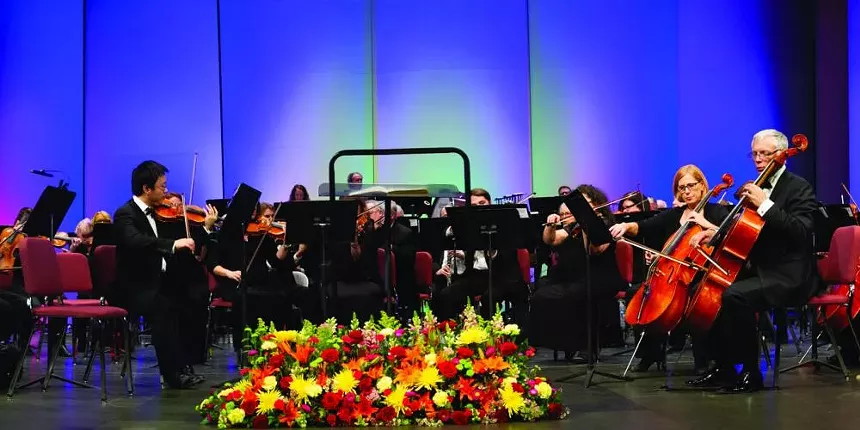 Chandler Symphony
Just when you think you'll be able to shake the annoying jingle from a certain commercial with a band of kids pretending to play musical instruments while they sing about donating cars to charity, the earworm takes another deep dive into your brain cells. The ire is compounded if you actually play an instrument like the violin, because you know even young musicians learn not to hold the bow like a hacksaw. Thankfully, you can wipe all that frustration away with just a bit of time listening to live classical music by the pros, including the Chandler Symphony Orchestra. They're performing a free concert at
Chandler Center for the Arts
, 250 North Arizona Avenue, at 3 p.m. on Sunday, October 3; and the event will also be livestreamed. Vanja Gjumar Nikolovski will be conducting works by composers Emmanuel Chabrier, Franz Liszt, Franz Schubert, and Richard Wagner. Seating is first-come, first-served, and organizers are asking live and virtual attendees to RSVP online. Fair warning: Once you see the finesse of professional bowing, you'll feel even more angst about commercials that can't manage to get it right.
Lynn Trimble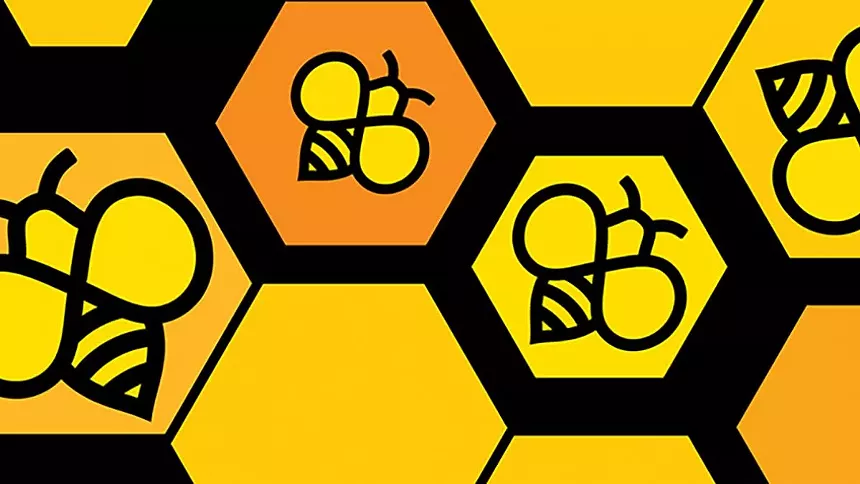 Broadway Buzz
Ever wonder about the inner psyche of kids that compete in spelling or geography bees? Gain a bit of insight with a musical comedy called
The 25th Annual Putnam County Spelling Bee
, which brings out all the little foibles of six middle school spellers and their three grown-up judges. The show opened on Broadway in 2005, and received two Tony Awards, including one for Best Book (that's the part of a musical that gets spoken, not sung). Now it's part of the 2021-22 season for ASU Music Theatre and Opera, which will perform the musical at the
Evelyn Smith Music Theatre
, 50 East Gammage Parkway, Tempe. The final performance is at 2 p.m. on Sunday, October 3. Tickets are $22. It's a chance to relive your awkward adolescence, even as you embrace your own quirky, oddball characteristics (past and present). Wear tennis shoes to the show if you must, but remember to tie the shoelaces.
Lynn Trimble

Striking Tunes
No doubt some people recalled Barack Obama's famous mic drop moment during the 2016 White House Correspondents' Dinner as they watched the former President speak at the recent groundbreaking for his new presidential library in Chicago. Odds are, they're less familiar with a pair of percussionists who go by MikeDrop. The duo, featuring musicians Mike Truesdell and Mike Compitello, will be performing a wide range of percussion fare from 7:30 to 9 p.m. on Monday, October 4. It's a great opportunity to experience Katzin Concert Hall inside the
ASU Music Building
, 50 Gammage Parkway, Tempe. Tickets are $10.
Lynn Trimble
Watercolor Wonders
If you love seeing art in unexpected places, head to the
Scottsdale Civic Center Library
, 3839 North Drinkwater Boulevard, Scottsdale. It's home to the Civic Center Public Gallery where you'll often find an intriguing mix of historical and contemporary exhibits. Next up is the "Arizona Watercolor Association Juried Exhibition," where you can see more than three dozen artworks from portraiture to landscapes. Featured artists include Glenda Folk, Barbara Freedman, Andrea Merican, Arlene Miller, and Annette Smith. Be one of the first people to see the exhibit when it opens on Monday, October 4. Library hours are 10 a.m. to 7 p.m. that day.
Lynn Trimble
Halloween Wreaths
If you like having the best Halloween decorations around, you don't want to settle for inflatable pumpkins, fake spider webs, and plastic witch gnomes. Instead venture forth to the
Curious Nature
shop, 5032 North Central, where they're having a Halloween Wreath Decorating Class from 7 to 9 p.m. on Tuesday, October 5. The shop will provide all the materials, including items ranging from gems to bones, which means you won't have to settle for boring ghost or vampire door décor this year. The class costs $100, which feels like a better investment when you consider that your wreath might make the perfect year-round conversation starter.
Lynn Trimble
Mean Girls Singalong
Picture the meanest quintessential mean girl you can imagine, then get to work trying to find a little something in your closet that will transform you into her likeness. They're encouraging costumes over at
FilmBar
, 815 North Second, during the Big Gay Singalong:
Mean Girls
screening at 7 p.m. on Wednesday, October 6. Here's a little refresher just in case: Lindsay Lohan plays 16-year-old Cady Heron, a homeschooled girl who falls hard for the queen bee's ex-love interest. Think apex predator, in heels. Tickets are $15.74. Maybe do a few vocal warmups before you go, in case the crowd decides to go full-on mean girls while you're bringing your best Broadway belt.
Lynn Trimble
Phoenix Suns v. Los Angeles Lakers

It's been a little over two months since the Phoenix Suns were two wins away from claiming their first NBA championship, and the wound still stings. Devin Booker, Chris Paul, Jae Crowder, and the rest of the Suns' lineup are reportedly using it as one of their many motivations to return to the NBA Finals and finally win it all. They've got a long road to travel in order to get there, however, and it will admittedly be tougher this season with fully loaded superteams like the Brooklyn Nets and the Los Angeles Lakers waiting to take Phoenix down. The Suns will begin their quest for the Larry O'Brien trophy on Wednesday, October 6, during their first preseason game against the Lakers at Footprint Center, 201 East Jefferson Street, in a rematch from the opening round of last season's playoffs. Tipoff is at 7 p.m.
Tickets
start at $15.
Benjamin Leatherman