The last weekend of November offers plenty of things to do around metro Phoenix, including some holiday shopping opportunities, yoga inside the Immersive Van Gogh exhibit, and a grown-up puppet show.
Die Hard: A Christmas Story

Some things are inescapable during the holidays, such as Christmas music and bad Lifetime made-for-TV movies about city slickers falling in love while visiting quaint mountain towns. In recent years, it's also become increasingly hard to avoid the pointless social media debate over whether
Die Hard
should or shouldn't be considered a holiday movie. And while the All Puppet Players' annual staging of
Die Hard: A Christmas Story
, a reimagining of the 1988 action flick with felt and cloth characters, probably won't sway you to either side, it will definitely entertain. It's the same epic plot you remember (everyman cop versus European terrorists inside Nakatomi Plaza), albeit with puppets. Performances start on Friday, November 26, and take place Thursday through Sunday evenings until December 26. Shows begin at 7:30 p.m. each night and are only open to those 17 and older.
Tickets
are $29 to $81.
Benjamin Leatherman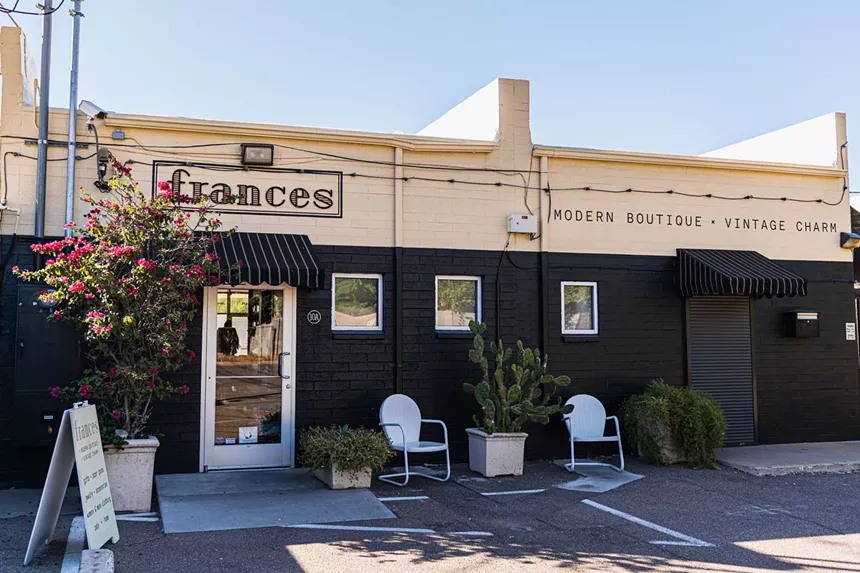 Frances Pop-up

The popular Crafeteria market typically held on December First Friday is getting nixed for a second year due to Covid-19, but they've lined up a compelling plan B over at the
Frances
boutique, 10 West Camelback Road. Instead of one massive market, the charming shop will hold a series of pop-ups with local artisans and makers during the holiday season. The free pop-up on Saturday, November 27, will include Citizen HD, Cosmic Hour, Golden Hour Pastry, Jackie Jaz Art, Mod & Co, Mudhead Soaps, Naked Rebellion, Pure Life Jewelry, and Vintage & Co. The event runs from noon to 5 p.m., giving you plenty of time to find unique fare for all the family and friends on your holiday gift list. The Stinkweeds record shop next door will be doing a sidewalk sale with DJ stylings that day, so you can indulge your love for vinyl at the same time. Finally, some hard evidence that shopping doesn't have to be a big bore or a major chore.
Lynn Trimble
The Big Wheel Open

As any seven-year-old on a sugar bender could tell you, there are few kiddie-friendly thrills as epic as rolling down a hill at crazy speeds while riding Big Wheel tricycle, throwing caution (and good sense) to the wind. The members of the Arizona Cacophony Society, the local urban prankster and social group, will try to recapture this preadolescent exhilaration during the Big Wheel Open on Saturday, November 27, in Phoenix's Sunnyslope neighborhood. Participants are encouraged to bring the namesake trikes (or similar plastic children's vehicles) to the quiet residential intersection of
Butler and 14th streets
in the 'Slope starting at 2:30 p.m. They can then "race that sucker down the hill," according to
the Society's website
, along with other riders. It's not a competition, per se, so prizes or awards probably won't be awarded, though you can earn plenty of "bruises, rashes and memories" from the experience. The event goes until dusk, it's free to participate, and more details are
available here
.
Benjamin Leatherman
Downtown Skating
Roller skating is pretty easy to come by here in metro Phoenix, whether you prefer lacing up and striding down the sidewalk or hitting a roller rink for disco theme nights. Ice skating is a relative rarity, given the scarcity of snow and ice. So when select Valley cities open up their holiday skating rinks, locals know it's time to don the winter wear and enjoy some times gliding across the ice. You can skate under the stars on Saturday, November 27, and Sunday, November 28, where the CitySkate rink will be all decked out for the winter holiday season. Ninety-minute sessions start at 5 p.m., 7 p.m., and 9 p.m. at the
CityScape
complex located at Patriots Park, 11 West Washington Street. Admission is $18 or $16 if you bring your own ice skates. It's a chance to see downtown in a whole new light and make fond winter memories that don't revolve around cactus or flip flops.
Lynn Trimble
Museum Store Sunday
There's a different theme for every popular shopping day around Thanksgiving time, from Black Friday and Small Business Saturday to Cyber Monday. Five years ago, a clever group of museums decided to enter the fray with
Museum Store Sunday
. This year the event takes place on November 28 at participating museums. Some local museums take part by offering discounted admission, gift shop sales, or other promotions. Others just open their doors with their usual touch of museum magic. Either way, museums are here for you this shopping season. You'll find museum stores inside Heard Museum, the Musical Instrument Museum, Phoenix Art Museum, Scottsdale Museum of Contemporary Art, and Western Spirit: Scottsdale's Museum of the West. Typically, you don't need to get a museum ticket in order to shop. Your best bet is checking museum offerings, hours, and pricing before you go. Be sure to take along your holiday shopping list, and leave a little extra time in case you decide to get a museum ticket and explore some exhibits along the way.
Lynn Trimble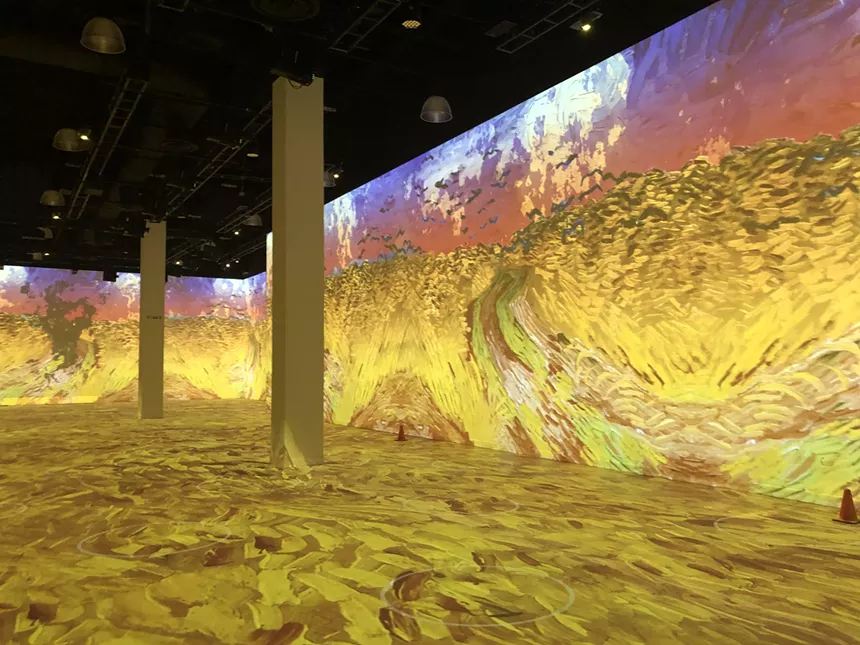 Yoga and Art
Everybody seems to jump on the wellness bandwagon this time of year, eager to mitigate the impacts of holiday-related weight gain and stress. For some, finding fresh ways to center physical and emotional wellness is a challenge, in part because most exercise regimes don't sound all that enjoyable. Try a new approach surrounded by imagery culled from the works of Vincent Van Gogh, the Dutch 19th-century artist best known today for works including
The Starry Night
and
Sunflowers
. There's a 35-minute yoga session for all levels happening at 8:15 a.m. on Sunday, November 28, at the
Lighthouse Artspace
inside a commercial center at 4301 North Scottsdale Road, Scottsdale. The cost is $54.99 plus fees, and also includes 25 minutes to explore the exhibition featuring projections of Van Gogh's artworks. Bring your own fitness mat, and be ready for a creative mix of movement and visual art.
Lynn Trimble