The enormous wave pool at Tempe's Big Surf hosted more than just doggy paddles and belly flops during Wet Electric this past week. It was a giant twerkin, Harlem Shakin' mass as local EDM fans raved, raged, and unleashed incalculable amounts of fist-pumps and ass-bumps in the shallow water while DJs like Sharaam and Eric Prydz rained down bass and beats from the elevated stage atop dry land.
We captured some of the water-logged Harlem Shakery and sweaty splash-dancing for your perusal and amusement in the following 20 animated GIFs.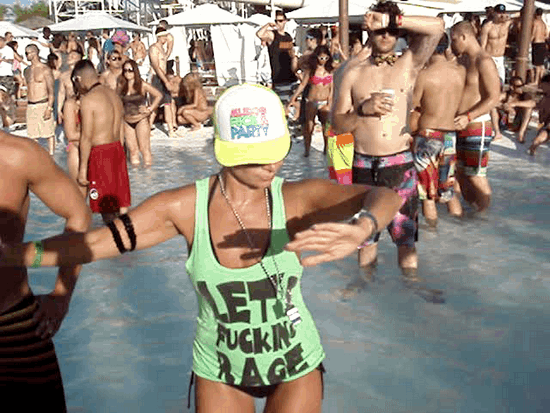 Major Rager She's happy to personify her tank-top to a T, but she'll shoot you down in a heartbeat.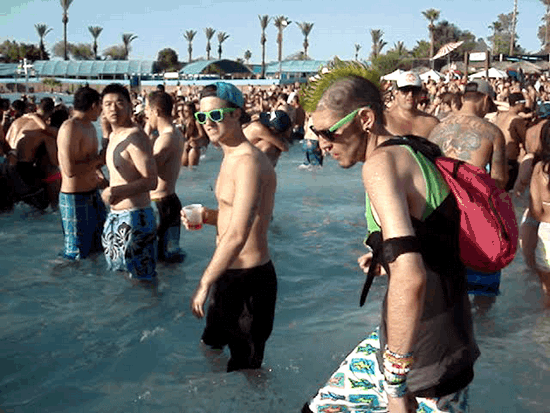 The Surf Strut Even the Messiah himself didn't look this cool whilst walking across the water.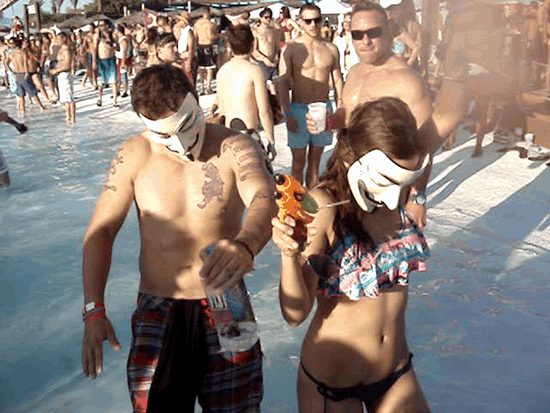 Occupy Big Surf We are Anonymous. We are Legion. We are party monsters. (Basically everybody on 4chan looks like this.)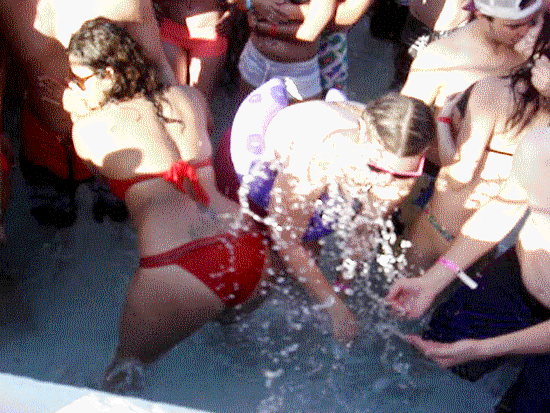 Douse Party Some twerkers go the water-cooling route.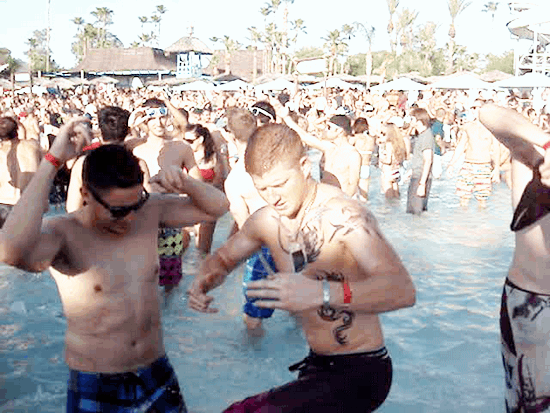 Woah, bro! Dude's got some moves, and it doesn't matter if his buddy gets in the way of them.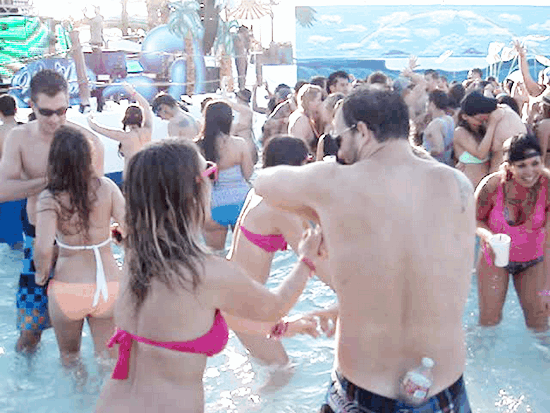 Totally Money Guess any sort of dancing goes well with EDM. Extra points for the dip.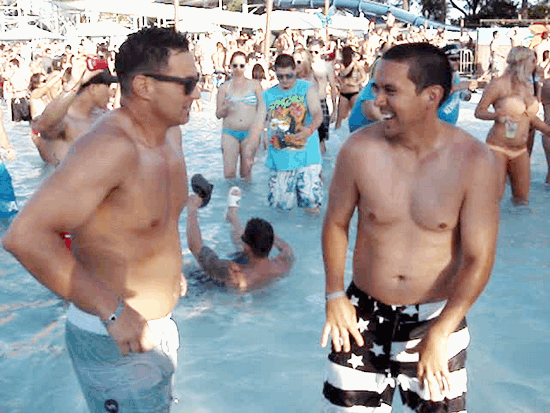 When Bro Hugs Go Bad Don't mess with the melon, duder.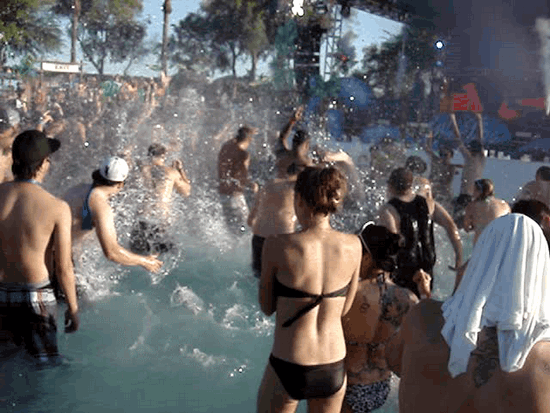 Splashes of Greatness Why wave pools make better dance floors than dance floors.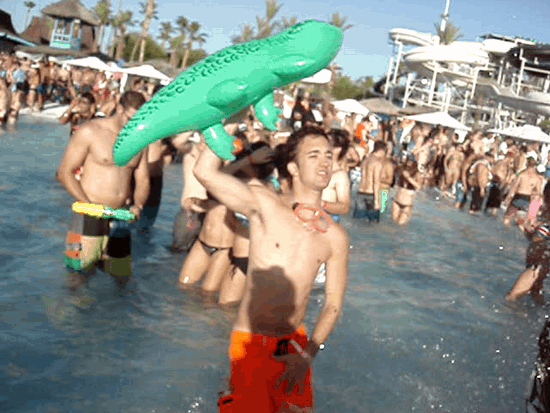 Gator Done This dude knows how to croc.
Slap Happy Gotta keep the beat any way you can, even if it's low-fiving the water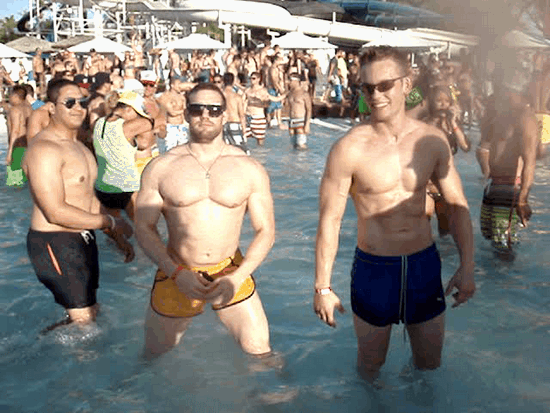 Muscle Beach Every other male patron at Wet Electric may as well have been wearing a bikini compared to this chiseled trio.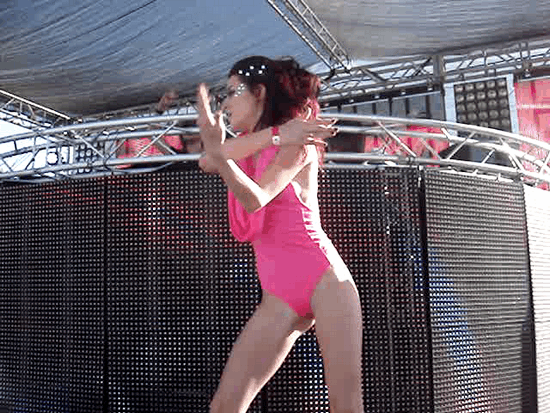 Pretty in Pink She's got better bumps then a Sharam track.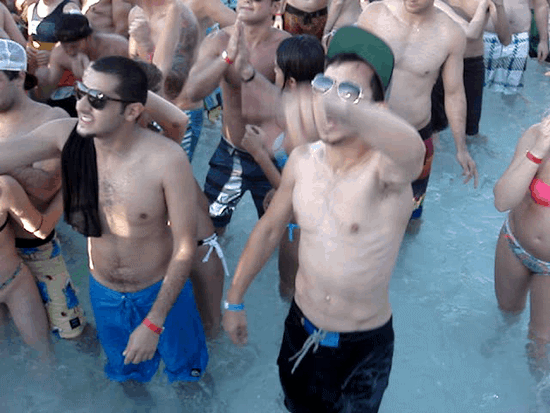 No, You're the Man Giving hopping props to Swanky Tunes
Billy Idol Would Be Proud ...cause he's dancing with himself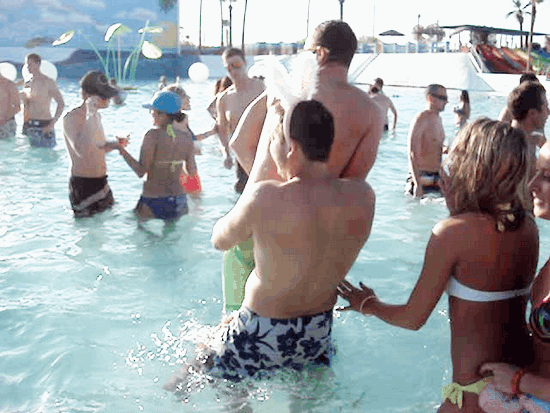 At First I Was Like... ...But Then I LOL'd
The Shamu Shimmu When killer whales meet killer drops.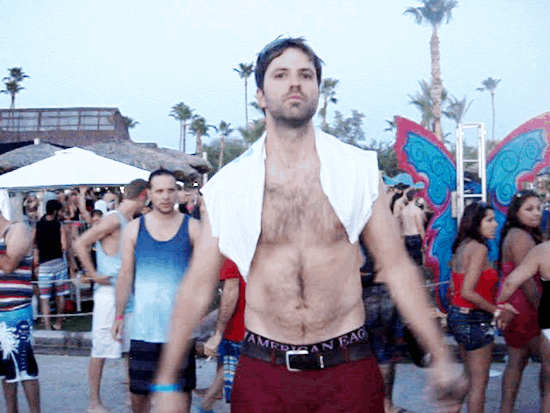 Follicle Frolicker Slick moves and chest hair to spare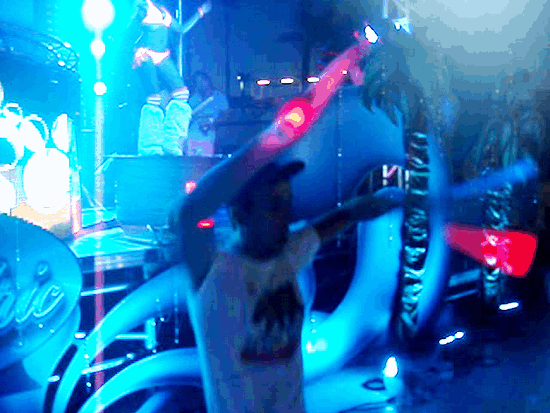 Glowstick Guru He's like a one-man lightsaber fight
The High Life Getting down atop the concrete barrier; five seconds later security told him to really get the fuck down.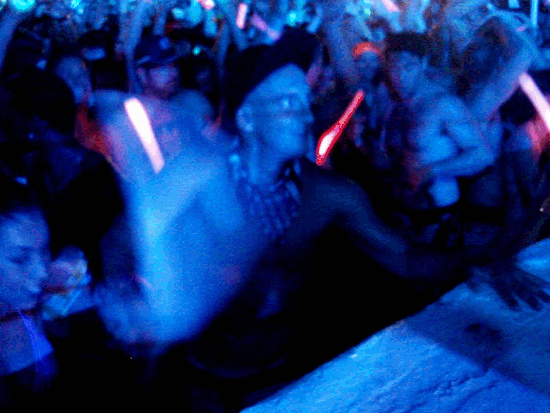 ADHD and EDM We either wanna party with this guy, or take out a restraining order.
See Also: - Wet Electric 2013 at Big Surf, 04/27/13 (slideshow) - Big Surf Waterpark Hosts a Rave of Global Proportions
---
Follow Up on the Sun on Twitter and friend us on Facebook