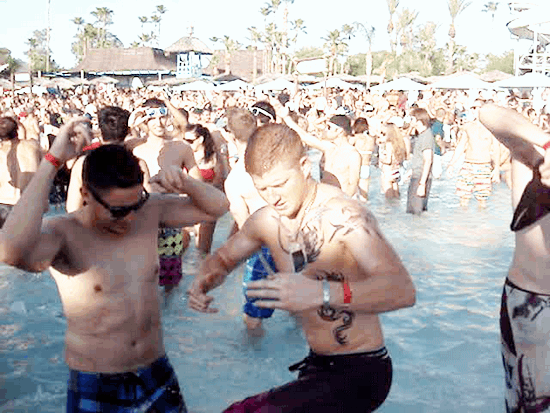 Woah, bro!
Dude's got some moves, and it doesn't matter if his buddy gets in the way of them.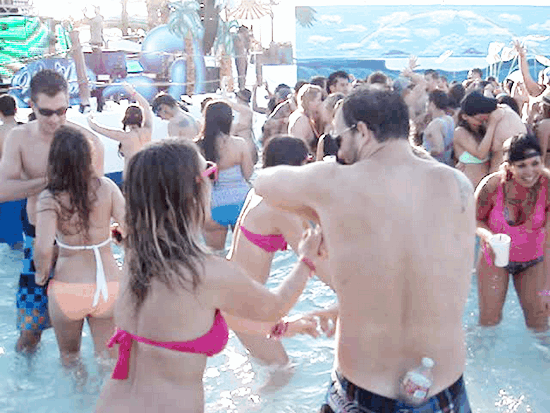 Totally Money Guess any sort of dancing goes well with EDM. Extra points for the dip.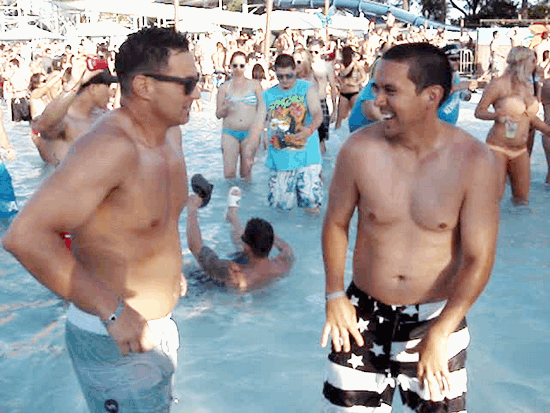 When Bro Hugs Go Bad Don't mess with the melon, duder.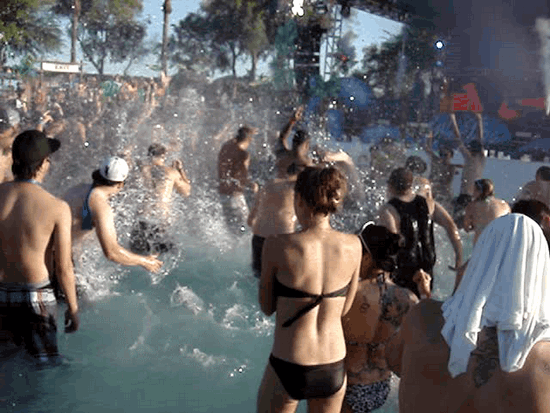 Splashes of Greatness Why wave pools make better dance floors than dance floors.