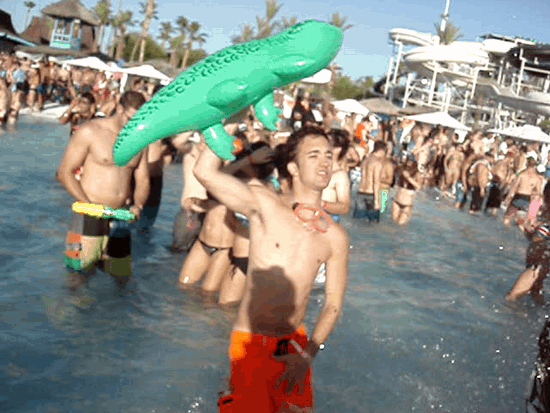 Gator Done
This dude knows how to croc.
Slap Happy Gotta keep the beat any way you can, even if it's low-fiving the water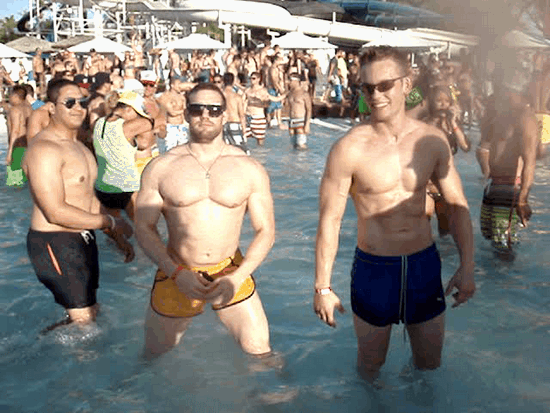 Muscle Beach Every other male patron at Wet Electric may as well have been wearing a bikini compared to this chiseled trio.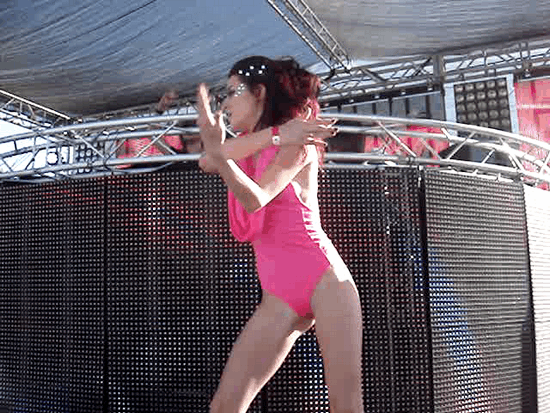 Pretty in Pink She's got better bumps then a Sharam track.