You made it to the weekend once again — you deserve some fun. Over the next few days, you can attend some cocktail events, take a yoga class (also with cocktails), and sing along with the JoBros.
Sips of Summer: A Cocktail Experience
Indulge in four prepared dishes inspired by the flavors of Jalisco, Mexico, each paired with a handcrafted specialty cocktail made with top-shelf, agave-based tequilas from Casamigos. It's all going down from 6 to 8 p.m. on Friday, July 23, at
Morton's The Steakhouse
, 15233 North Kierland Boulevard, Scottsdale. The first course is tequila shrimp street tacos with a watermelon mint margarita, followed by carne a la parrilla with a summertime paloma, then shrimp and crab campechana with a New Fashioned. Dessert is last — a chocolate-ancho chile torte with a smoky cinnamon horchata. Dinner is $99 per person inclusive of tax and gratuity.
Julie Levin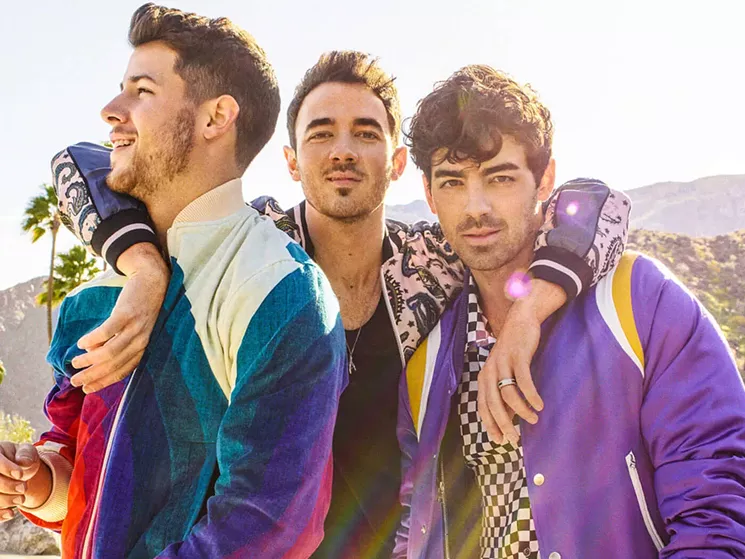 Best Night Ever: A Modern Boy Band Dance Party

As polarizing as boy-band music has been over the decades, the fact remains that their music is catchy, fun to listen to, and definitely gets people in the mood to dance. It's why you'll see bodies moving on the dance floor at The Rebel Lounge, 2303 East Indian School Road, on Friday, July 23, during Best Night Ever: A Modern Boy Band Dance Party. The event is inspired by iconic boy bands One Direction and the Jonas Brothers, will offer DJs spinning up hits by both acts, as well as other pop-laced tunes from similar modern-day groups. Feel free to sport your finest JoBros T-shirts at the dance party, which starts at 9 p.m.
Tickets
are $15.
Benjamin Leatherman
Arizona Rattlers v. Sioux Falls Storm
Other local professional sports might be taking up most of the spotlight these days, but don't sleep on the Arizona Rattlers. The Valley's Indoor Football League team is off to a roaring start this season, winning seven of its first nine games. Led by quarterback Drew Powell, the Rattlers have smashed their way to the top of the rankings and have trounced competitors like the Tucson Sugar Skulls, Spokane Shock, and Green Bat Blizzard. Next up are the Sioux Falls Storm (4-4), who will visit the newly renamed Footprint Center, 201 East Jefferson Street, for a game against Arizona on Saturday, July 24. Kickoff is at 6 p.m. and
tickets
start at $19 per person.
Benjamin Leatherman



Arizona Wrestling Federation's Summer Explosion
Yes, marks, pro wrestling promotions are featuring live crowds again at their events, and its not just WWE or AEW. Local indie group Arizona Wrestling Federation has been welcoming fans at their monthly smackdowns at the New AWF Arena, 3104 West Thomas Road, to partake in all the slams, spandex, and storylines. On Saturday, July 24, the AWF will stage its latest event, Summer Explosion, which will feature more than a half-dozen matches during the evening-long card. Highlights of the lineup include Jimmy Jacobs challenging Andy Palafox for the AWF Championship, Cookies and Cream battling the Brothers of Wrestling for the tag team titles, and women's champ Brittnie Brooks taking on Viva Van. Doors open at 6:30 p.m. and belltime is 7:05 p.m.
Tickets
are $20.
Benjamin Leatherman


Spirited Sipping Seminar
Learning is fun when you have a drink to go with it.
Hearth '61 at Mountain Shadows'
July Spirited Sipping Seminar is all about perfect poolside cocktails, and you'll get both a history lesson and a taste test at the same time during this 30- to 45-minute class that takes place at 3 p.m. on Saturday, July 24, at 5445 East Lincoln Drive, Scottsdale. Space is limited to 20 guests, with a maximum party size of 8, and it's $39 to attend.
Julie Levin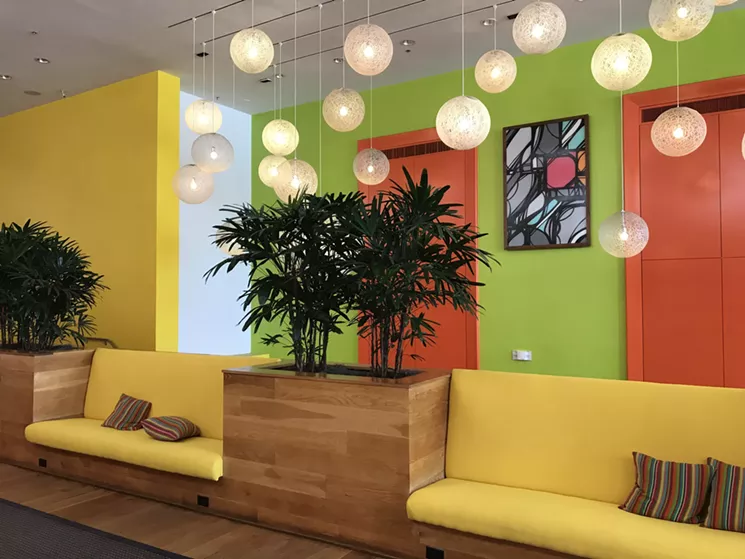 Yoga and Mimosas
It's not the world's greatest debate, but you do have to wonder whether drinking alcohol or practicing yoga is more likely to leave you feeling relaxed. Some people apparently find it's nice to mix the two. You can test that theory at
Saguaro Scottsdale
, 4000 North Drinkwater Boulevard, Scottsdale, where their 45-minute Yoga and Mimosas event starts at 8 a.m. on Sunday, July 25. It's a chance to do flow yoga poolside while you sip a mimosa, that magical combination of orange juice and bubbly. Advance registration is required and each class requires at least six people, so think about having a few friends join you.
Lynn Trimble