August may or may not be the month when the metro Phoenix concert scene returns to normal. Numerous big-name bands are scheduled to perform and prominent venues like Valley Bar, The Nile Theatre, and Crescent Ballroom are holding their first shows in more than a year.
A recent resurgence in COVID-19 cases in Arizona and across the U.S. because of the Delta variant may complicate matters, or, in a worst-case scenario, bring things to a screeching halt again.
As of this writing, though, local concert promoters and music venue owners are being cautiously optimistic, asking patrons to follow safety protocols, and holding fast on their plans to reopen and host all the notable shows on their calendars.
With all that in mind,
Phoenix New Times
has put together a list of the biggest concerts happening in August – including bands like Guns N' Roses, Megadeth, The Flaming Lips, Cypress Hill, and Rise Against. Each gig has been confirmed to the best of our ability. We've also included details about which notable music venues around town will be reopening or holding their first shows back.
Have fun and stay safe.
Faster Pussycat at Marquee Theatre
When early-'90s grunge hit the market, it sounded the death knell for the good-time party that was hair metal. L.A. hairspray band Faster Pussycat saw this much firsthand: "One minute you're on top of the world, and the next thing you know, you're on the lame train," the Pussycats waxed in their surprisingly catchy non-hit "Nonstop to Nowhere."
Fortunately for Faster Pussycat, latent nostalgia for the hair metal days has provided a renaissance of sorts for acts like theirs. But the thing about being a hair metal fan these days is that you really have to love the bad along with the good. Faster Pussycat harbors no illusions about getting on top again, but there's something quietly noble about their relentlessly quixotic touring schedule. They tour because making music is all they know how to do.
Despite the fact that singer Taime Downe (currently the only remaining member of the original band) looks slightly ridiculous these days with his pudgy body wrapped in an ill-fitting vinyl goth outfit, when he and his Pussycats take the stage, they're not just going through the motions. It's something else that drives them. Something in their blood. They're scheduled to perform on Thursday, August 5, at Tempe's Marquee Theatre, 730 North Mill Avenue. Burn'd Bridges, Mad Deceit, Cranberry Suit, and Choke Chain open the 7 p.m. show. Tickets are $20 for
general admission
, $35 for
balcony seating
.
Laura Mann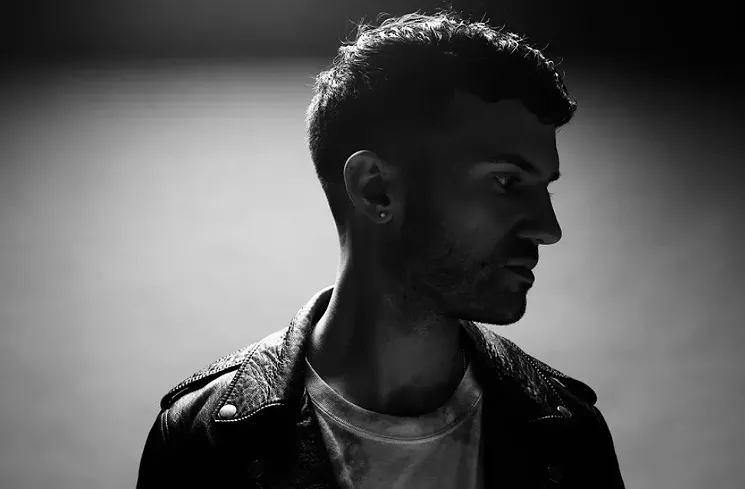 A-Trak at Maya Dayclub

From earning the title of DMC world champion in 1997 at the age of 15 to serving as Kanye West's personal DJ when the Chicago rapper broke into the mainstream to his titles of producer and record label co-owner, it seems that the only natural next step for A-Trak is total world domination. Okay, maybe not. But it's a known fact that the Montreal-bred, New York-based DJ/producer has slashed his way into the EDM scene over the last decade and a half, leaving a solid mark.
When he's not touring or remixing, A-Trak can be found dabbling around in side-projects galore – take Duck Sauce, for instance, the duo he formed with DJ/producer Arman Van Helden (best known for their 2010 track "Barbara Streisand"), or Fool's Gold, the influential label he co-founded in 2007. A-trak will be stopping by Maya Dayclub, 7333 East Indian Plaza in Scottsdale, on Sunday, August 8, to perform at one of its infamous weekend pool parties. Gates open at noon and
general admission
is $20.
Catherine Downes
Deicide at The Nile Theater

Deicide is death metal at its goriest. From lead singer/bassist Glen Benton's burning upside-down crosses into his forehead to the band's receiving death threats from animal-rights activists because Benton once shot a squirrel during an interview, the Tampa troublemakers have been a contentious presence for disciples of the genre.
Love them or hate them, the band delivers a metal stew of amphetamine-fast shredding, guttural bass and vocals, thundering drums, and, when the band is feeling theatrical, blood and meat (no joke). So many bands of the same style merely dissolve into an indecipherable mess, and Deicide's avoidance of such has made them one of the best-selling death-metal acts of all time. The band will bring the blasphemy to The Nile Theatre, 105 West Main Street in Mesa, on Friday, Aug. 13, to welcome live music back to the venue. Kataklysm, Internal Bleeding, and Begat the Nephilim round out the unholy bill. The show starts at 6 p.m.
Tickets
are $25.
Erica K. Landau
Cheap Trick at Talking Stick Resort
Cheap Trick occupies a unique place in the history of rock music. The group's music was almost definitively power pop, but often rocked harder than peers who were stamped with that same designation. When the band started in 1974, their raucous live shows and almost anti-rock-star appearance had the spirit of what would later become punk. Guitarist and primary songwriter Rick Nielsen has a knack for hooks – as well as the humility to recognize the limitations of his own singing voice and deferring to great frontman Robin Zander. By the end of the 1970s, Cheap Trick were not just radio stars, but also a huge concert attraction, both in the U.S. and abroad.
Cheap Trick remained a popular band throughout the '80s. Cited as an influence by Kurt Cobain and Buzz Osborne of the Melvins, the influence of Cheap Trick can be found in much of the rock music that has come along since the '70s. And while many bands of the same era are on the nostalgia circuit playing state fairs and the like, Cheap Trick has maintained an audience beyond mere throwback appeal. Or, rather, a new generation of musicians and music fans are discovering the group's raw pop. Whatever the reason for Cheap Trick's ongoing appeal, one thing is for sure: A great pop song ages well, and Cheap Trick has written more than a few. They're playing Scottsdale's Talking Stick Resort, 9800 East Talking Stick Way, at 8 p.m. on Saturday, August 14. Tickets are $35 to $149.
Tom Murphy

Cypress Hill at Mesa Amphitheatre
Cypress Hill will light up Mesa Amphitheatre, 263 North Center Street, on Sunday, August 15, with opening support from Atmosphere and Z-Trip. The concert is part of their national tour celebrating the 30th anniversary of the release of the group's debut, self-titled album. "I never thought we'd do 30 years," Cypress Hill's Sen Dog
told our sister publication Dallas Observer
. "I thought we would do like a five-, six-year, maybe a seven-year run and do two or three albums. Now, like, we're going to be like those guys, you know? Like The Rolling Stones."
Cypress Hill
came out in 1991, and "How I Could Just Kill a Man" began circulating on urban and college radio stations alike. Not even the group's members could believe they would have stumbled upon the perfect recipe for crossover success. "I think the whole rhythm of recording albums, putting them out and then touring them a year and a half or two got us on a roll," he explains. "We did five or six albums in a row with that mentality. Before we knew it, 20 years had passed. It's all a blessing to us that our band has stood the test of time."
Tickets
for the 2 p.m. gig are $49.50 in advance, $55 at the door.
David Fletcher
Rise Against at Arizona Federal Theatre
I believe if you put their 10 best songs up against any modern rock band of the past 20 years, the punks of Rise Against would come out on top most of the time. They're a great band, and at times a vital one; quite frankly, loud music needs more bands that'll get dudes in black shirts thinking about why homophobia is bad, why imperialism is destructive, and the plight of our refugee brothers and sisters. True, their two best songs are about romance, but even Rage Against The Machine dips away from pure politics now and then. They're set to perform Arizona Federal Theatre's first concert in 18 months on Tuesday, August 17, with support from The Menzingers and Descendents.
Tickets
for the 7:30 p.m. show are $35 to $55.
Cory Garcia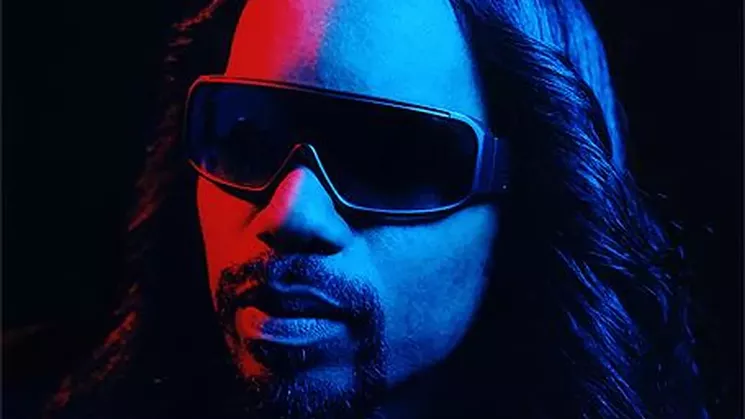 DJ Dâm Funk at Valley Bar
Funk isn't just music. For some, like DJ Dâm (pronounced dame) Funk, it's a way of life. Born Damon Riddick, he makes funk music. Not funk that's stuck in a time warp, but conscious future funk that channels his roots in late-'70s and mid-'80s boogie, modern soul, electro, rock, and heavy metal. On Wednesday, August 18, he's scheduled to perform at Valley Bar, 130 North Central Avenue, during the venue's reopening. Doors open at 8 p.m. and there's no cover.
Bernard Hacker
Miami Horror at Valley Bar
Miami Horror's music sounds vaguely familiar because it should; the brainchild of Benjamin Plant, the Melbourne, Australia-based act's music is unabashedly backward-looking, gleefully employing elements of '80s dance tracks and not-so-deep late-'70s disco cuts. It's a nice ploy, albeit one that many a modern dance act uses. Miami Horror manages to stand out among the clutter, though, by doing it just as well, if not better, than everyone else. The three-man ensemble – which also features Joshua Moriarty and Daniel Whitechurch – will serve up a DJ set on Thursday, August 19, at Valley Bar, 130 North Central Avenue. Doors are at 9 p.m. Early-bird
tickets
are $10 and
general admission
is $15.
Pete Freedman
Black Joe Lewis and the Honeybears at Valley Bar
Blues, funk, soul, country – why pick one when you could have them all? That's the ethos behind Austin, Texas, native Black Joe Lewis, who has caught so many comparisons to so many different artists, it's hard to list just a few (but we'll try: James Brown, Howlin' Wolf, The Gun Club, Sam Cooke, the Stax Records lineup, and so on). He's like a compendium of American music history, smashing every great genre from the 20th century together in a guitar-laden smorgasbord on his various albums. You might learn something at his show on Saturday, August 21, at Valley Bar, 130 North Central Avenue. Ali A and the Agency open the 8 p.m. show.
Tickets
are $15.
Douglas Markowitz
Neko Case at The Van Buren
Neko Case knows how to twist and turn a phrase to make her lyrics sparkle and crackle, conjuring tender, fading memories and gossamer dreams in listeners' minds. A sonic storyteller for more than 20 years as a member of Canadian indie rockers The New Pornographers, Case's work with the Pornographers, with her band (Her Boyfriends) and as a solo artist has firmly established her as indie rock royalty. Catch her in concert on Sunday, August 22, at The Van Buren, 401 West Van Buren Street. The show starts at 9 p.m. and AC Newman opens.
Tickets
are $35 to $55.
Daniel Rodriguez

The Flaming Lips at Marquee Theatre
Many people are familiar with The Flaming Lips only because of the song "Yoshimi Battles the Pink Robots, Pt. 1," a cult classic about a Japanese girl training in kung fu to fight an army of colorful robo-warriors. The band has been touring and recording steadily since 1983, though, and released its 16th studio album,
American Head
, last year. In other words, these musicians have a vast catalog of music outside of "Yoshimi."
Over the years, the band has always balanced free artistic expression with the demands of pleasing various crowds. But the fact is, you don't have to be familiar with the Flaming Lips' music to be entertained by their stage show. Coyne and company typically incorporate any number of absurd props, costumes, and video displays, such as dancing Teletubbies or unicorns. Coyne often makes grand entrances via a descending UFO, and at virtually every show he climbs into a plastic "space bubble" and rolls offstage like a hamster in a ball, relying on hands in the crowd to keep him moving. Such is likely to be the case when the band performs at Tempe's Marquee Theatre, 730 North Mill Avenue, on
Monday, August 23. Doors are at 6:30 p.m. and Greer opens.
General admission tickets
are $45 and
balcony access
is $65.
Howard Hardee
Dierks Bentley at Ak-Chin Pavilion
Hometown boy Dierks Bentley will have the honor of being the first big name to perform at Ak-Chin Pavilion, 2121 North 83rd Avenue, in more than a year when he comes to the venue on Friday, August 27. And while the thought of an outdoor concert in late August is somewhat daunting, when the Phoenix native and country star comes back to town, attention must be paid. Bentley will perform in west Phoenix as part of the Beers on Me Tour. Riley Green and Parker McCollum are the opening acts for the 7 p.m. show.
Tickets
start at $41 plus fees for lawn seating, but you may want to pony up for seats with a little more shade.
Jennifer Goldberg
The Atomic 44s at Rhythm Room
Almost 18 months after shutting its doors, going dark, and enduring the ups and downs of surviving the pandemic, the Rhythm Room will make its return on Friday, August 27. Fittingly, the local blues institution, which dates back to 1991, will feature a band from the genre during its reopening night festivities. Blues-rock act The Atomic 44s will celebrate the venue's revival and the release of their latest CD, Volume One, at the event. Doors are at 7 p.m.
Admission
is $15.
Benjamin Leatherman
Flotsam and Jetsam at The Nile Theater

For our money, Flotsam and Jetsam kicks out some of the best thrash metal around, and that's not just because they are a bunch of hometown dudes who have made good. The band has made an impact on the world metal scene, and in fact, the glory days of "Flots" might be upon us right now. Eric "AK" Knutson, vocals, and Michael Gilbert, guitar, have been with the band the longest, but the current lineup, which also features guitarist Steve Conley, bassist Bill Bodily, and drummer Ken Mary, is nothing short of formidable. Flotsam and Jetsam are currently on their first tour since the pandemic and will perform at the Nile Theatre, 105 West Main Street in Mesa, on Saturday, August 28, so expect them to be firing on all cylinders for a hometown show. Local Empire of Dezire, Kill Command, and Dawn of the Rising will open the 7 p.m. show.
Tickets
are $20 in advance, $25 at the door.
Tom Reardon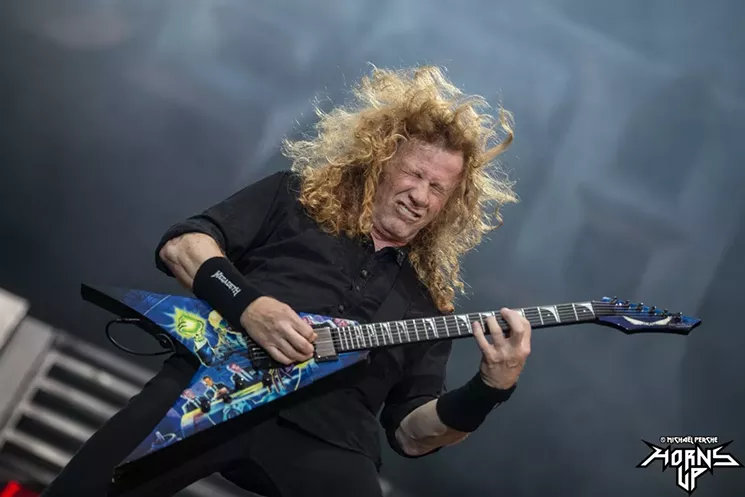 Megadeth at Arizona Federal Theatre

Megadeth still hasn't announced the identity of its new bass player
after their dismissal
of David Ellefson in May, but the metal act will surely unveil their name by the time of its downtown Phoenix show on Sunday, August 29, at Arizona Federal Theatre, 400 West Washington Street, part of the Metal Tour of the Year (Megadeth's words, not ours). Lamb of God, Trivium, and In Flames are also on the bill for the 6 p.m. show. Seats start at
$40 plus fees
.
Jennifer Goldberg
Guns N' Roses at Footprint Center

It would be really easy to write something either positively glowing or completely negative about Guns N' Roses, who make a Phoenix appearance on whatever the heck this current tour and reincarnation is called on Monday, August 30, at Footprint Center, 201 East Jefferson Street. Most music fans either love or hate the band, which is understandable due to the myriad of polarizing attributes they possess.
On one hand, they churned out one of the most beloved hard rock albums of all time when they released
Appetite for Destruction
in the summer of 1987. Kids with long hair creamed in their tight jeans when they first heard "Sweet Child o'Mine" or "Welcome to the Jungle." But conversely, who knows how many unfortunate souls decided to try heroin after listening to "Mr. Brownstone" without really listening to the lyrics? Probably way too many, but we're guessing lead singer Axl Rose gives exactly zero shits if the song actually affected anyone.
If you're a GN'R fan, this is the biggest concert of the month, if not the entire summer, and will have plans to attend, regardless of what we might say. Mammoth WVH (a.k.a. Wolfgang Van Halen's band) will open the show, which kicks off at 7 p.m.
Admission
is $34.50 to $224.50.
Tom Reardon