California-based Connected Cannabis Company has a new indoor grow facility in Phoenix.
Located near Van Buren Street and the Loop 202 (Red Mountain Freeway), the
Connected Cannabis Company
grow facility spans 36,000 square feet, with eight rooms currently operational and a build-out underway for the remaining 18,000 square feet. Each grow room houses plants that produce a different proprietary breed of cannabis strain, under two brand names: Connected and Alien Labs.
Connected Cannabis Company began cultivating in California a little over 10 years ago, and started its grow in Arizona about a year ago. It operates three California dispensaries, in Sacramento, San Francisco, and Stockton. The cultivation operations in California are a blend of outdoor and indoor, but the company's Arizona facility is exclusively an indoor grow.
All strains are bred in-house by Connected Cannabis.
"Everything is proprietary to us, and we go through intensive hunts to figure out which cultivars we want to put into our commercial phases," says Adam Pressler-Smith, vice president of operations for Connected Cannabis Company.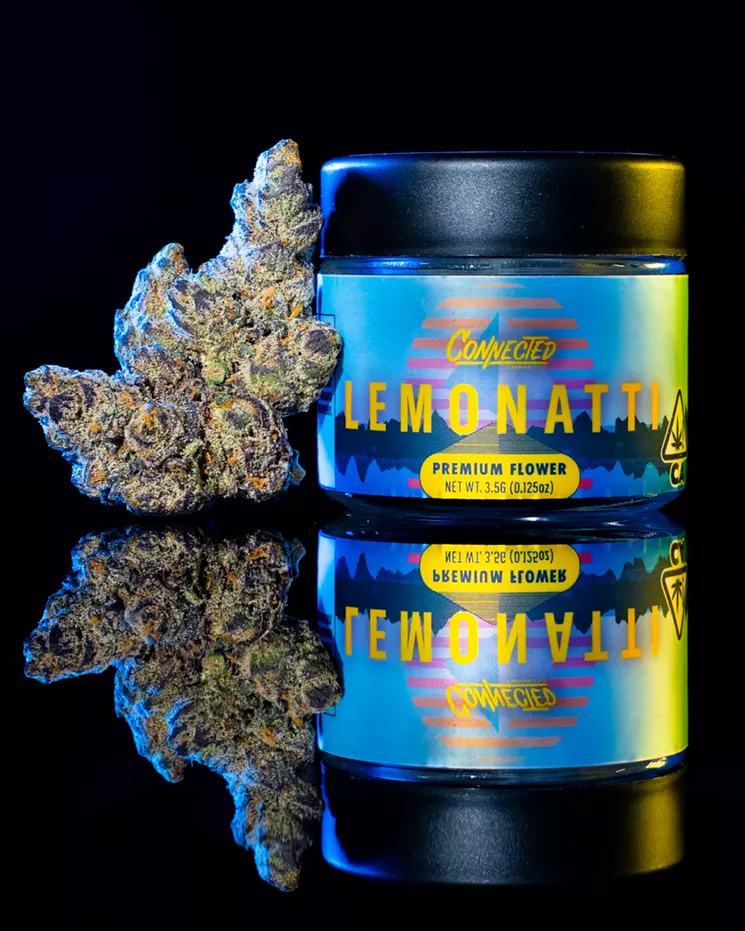 The eight strains growing at the Phoenix facility (four each from the Connected and Alien Labs lines) are all hybrids, created from cannabis couplings and designed to combine flavor and potency. Pressler-Smith stresses quality control. If a particular crop doesn't grow to its full potential, it doesn't get bagged and branded, no matter how popular and in-demand the strain might be.
"If we feel that particular batch just didn't make the grade, we won't put it on any of our branded jars. We'll sell it on the open wholesale market and just keep moving," he explains. "There's nothing we want to do that's going to sacrifice our reputation, sacrifice our brand, and most importantly, sacrifice or impact the experience the end user has with any of our products from our brands."
Descriptions for the strains in press materials read almost like a food menu. The Connected strain Biscotti, a crossbreed of South Florida OG and Gelato #25, has "notes of coffee, chocolate, and an earthy, deep sweetness," while the Gelonade (a combination of Lemon Tree and Gelato #41) has a "tangy, floral, and gassy scent and citrusy floral taste." The Alien Labs Baklava, a mating of Kosher Kush and Gelato #41, "proudly distinguishes itself with a pure OG (ocean-grown) gas nose and a creamy gelato-style back end."
Popular to the point of same-day sell-outs in its home state of California, when Connected and Alien Labs strains became available in Arizona in January, Pressler-Smith says the state's consumers gave them a red-hot reception.
"We had lines around the block when we first launched, and we still sell out before the next drop," Pressler-Smith says. "I can't say enough about the population here in Arizona, and how welcoming they've been to our brands."