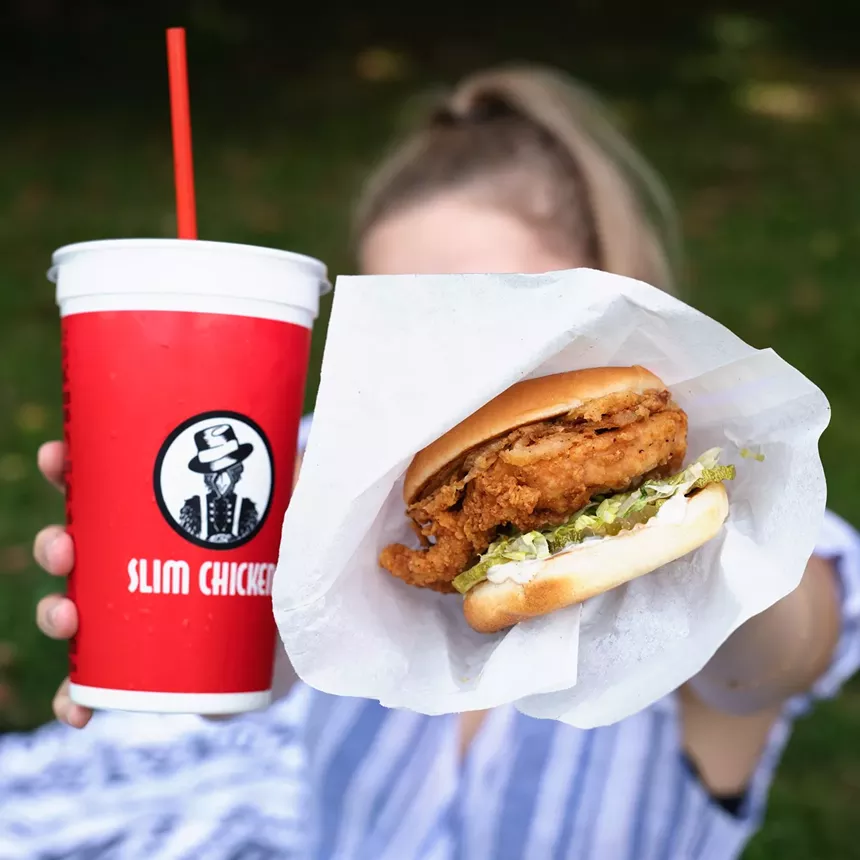 Slim Chickens
, an Arkansas-based fast-food chain that specializes in chicken sandwiches, tenders, wings, and wraps, has signed an agreement with an Arizona franchise company to bring 32 restaurants to the state, the company announced recently.
Barnett Management Company
, owned by Tom Barnett, is looking to open the first Slim Chickens location in the west Valley by the end of 2022. One potential site is near Loop 101 and Northern Avenue near the new Desert Diamond Casino.
According to a press release, Barnett Management plans to open two to three locations per year throughout Arizona over the next decade, including storefronts in Phoenix, Flagstaff, Tucson, and Yuma.
Slim Chickens previously had a presence in the Valley, with an initial restaurant in Gilbert in 2016. A second location was added in 2017 in Chandler. Both locations were closed by June 2019.
The new restaurants will be led by Barnett and Shane Jacobs, who currently serves on Barnett Management's operations council. The Phoenix-based management company presently owns and operates more than 50 Burger King restaurants in the state. The company was the recipient of Burger King Corp.'s national Franchisee of the Year Award in 2014.
Slim Chickens was founded in 2003 in Fayetteville, Ark., and today has more than 100 locations in 25 states and the United Kingdom.