Take our advice: If you're hoping to attend any of the notable concerts happening from Monday, September 20, to Thursday, September 23 – including Anti-Flag, Black Dahlia Murder, Cold War Kids – you'll want to be vaccinated against COVID-19 or get tested frequently. Close to 20 different independent music venues around Arizona will
begin requiring proof
of either starting on Monday in order to attend all shows for the foreseeable future.
Given all the great concerts happening over the weeks and months ahead, it's a good idea.
Other highlights of this week's concert list include ska pioneers The Skatalites, soul/jazz singer Kandace Springs, and enigmatic goth-punk band Pyg. Details about each of these events can be found below. For even more live music happening around the Valley, check out
Phoenix New Times
'
online concert calendar
.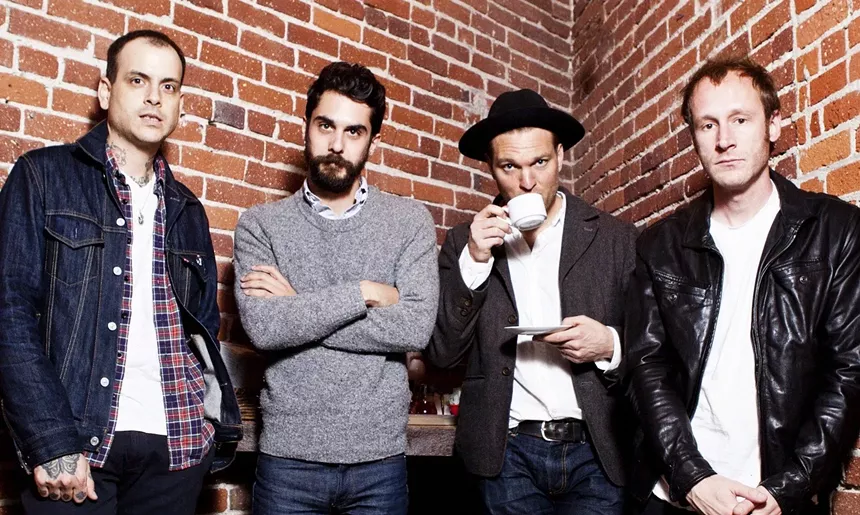 Cold War Kids at The Van Buren
Nathan Willett has made a living penning honest, heartfelt rock and roll. "I'm not that macho, tough kinda' man," he admits on "Waiting For Your Love," one of his band's singles from 2019. A decade and a half removed from their debut, Cold War Kids have evolved from blues-inspired rockers into polished indie darlings, complete with soaring choruses and arena-ready anthems – much to the chagrin of their original fanbase. On tour in support of their soon-to-be-released ninth studio album,
New Age Norms 3
, Cold War Kids visit The Van Buren, 401 West Van Buren Street, on Monday, September 20. Indie folk singer-songwriter Gabe Goodman opens the 8 p.m. show.
Admission
is $30.
Matthew Keever
Anti-Flag at The Rebel Lounge
Formed in 1988 in Pittsburgh, Pennsylvania, Anti-Flag has never minced words in its denouncement of war, generally, the imperial ambitions of its home country, specifically, and the usual social ills that are perpetually neglected by the power elite of the United States. But Anti-Flag delivers that message with an upbeat tunefulness that doesn't sugarcoat the message, so much as make it accessible. It could be claimed the band can get polemical and that that undermines its impact, but there's no doubt these guys, by the sheer momentum of their longevity and ability to write good songs to go along with the lyrics, have changed the thinking of at least one section of America's youth, and that has to count for something. Their current tour comes to The Rebel Lounge, 2303 East Indian School Road on Thursday, September 23. Dog Party, Grumpster, and Oxymorrons open and the concert is at 7:30 p.m.
Admission
is $20 in advance, $25 at the door.
Tom Murphy
The Black Dahlia Murder at The Nile Theater
Detroit's Black Dahlia Murder first burst onto the metal world's radar in 2001 with their attention-grabbing demo,
What a Horrible Night to Have a Curse
, followed by a four-track EP,
A Cold-Blooded Epitaph
, a year later. In 2003, the melodic death-metal band released a hell of a full-length debut with
Unhallowed
, and its blend of death-metal speed and crunch with black-metal screeching was unnervingly powerful. Since then, Black Dahlia's put out nine different LPs, including last year's
Verminous
. They're also a kick-ass live act and are currently alongside fellow death metal bands After the Burial, Carnifex, Rivers of Nihil, and Undeath. They'll unleash terror at The Nile Theater, 105 West Main Street in Mesa, starting at 6 p.m. on Wednesday, September 22.
Tickets
are $25.
Phil Freeman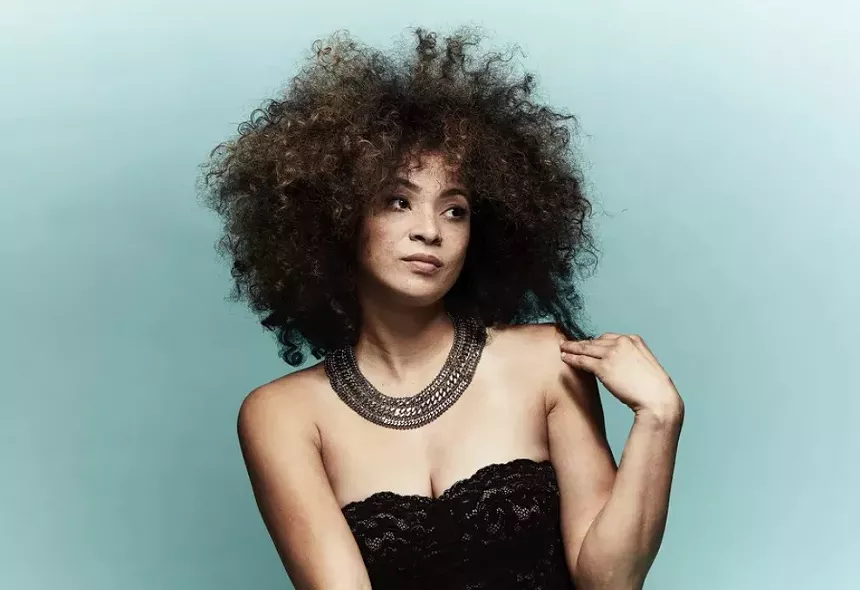 Kandace Springs at Musical Instrument Museum
It's hard to imagine what jazz vocalist Kandace Springs' debut full-length album,
Soul Eyes
, would have resembled if Prince hadn't intervened. The Purple One saw the soulful singer cover Sam Smith's "Stay With Me" and was smitten with her undeniable talent. He invited her to perform at his Minneapolis production complex for the 30th anniversary of
Purple Rain
. Springs was already working with some accomplished pop producers, but Prince suggested that she stay true to herself. She took the advice and ran with it.
Turns out, Prince was right. Released in 2016, Springs' Blue Note debut,
Soul Eyes
, captures the singer's genuine talent and passion for her craft. The title track (a cover of the Mal Waldron standard) sends chills down the spine, pairing her rich and intense vocals with the trumpet of Terence Blanchard. Catch her in concert at 7 p.m. on Wednesday, September 22, at the Musical Instrument Museum, 4725 East Mayo Boulevard.
Tickets
are $38.50-$49.50.
Jason Keil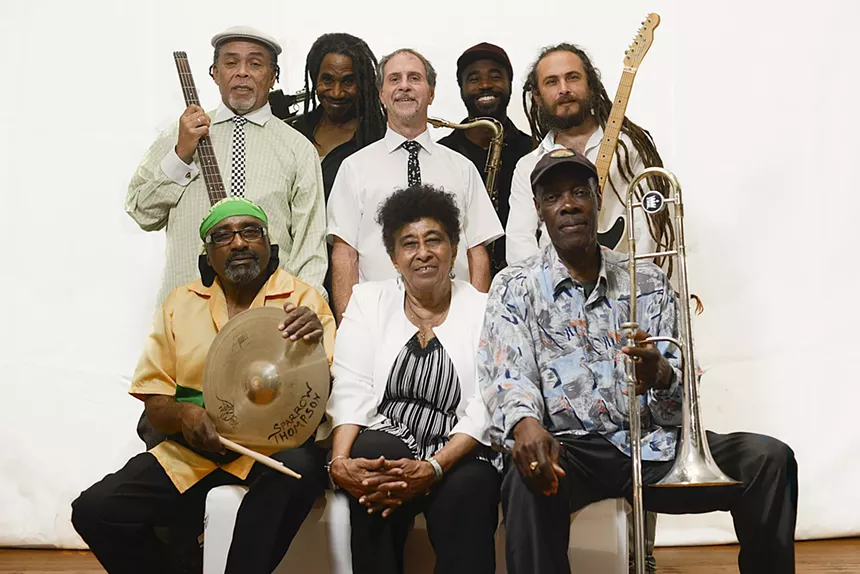 The Skatalites at Musical Instrument Museum

If anything is going to take you back to your high-school ska phase, it's going to be this show at Musical Instrument Museum, 4725 East Mayo Boulevard, on Thursday, September 23, starring famed Jamaican outfit the Skatalites. Originally founded back in 1964, the band was instrumental in forming the rude-boy sound by collaborating with iconic artists including Prince Buster. Unlike many of their contemporaries from ska's first and second waves, the Skatalites are still around to this day, having survived and endured through multiple breakups and hiatuses. Much of the band's original lineup – they feature have a four-piece brass section – still rocks steady on signature tracks and hits such as "Guns of Navarone" and "Garden of Love." The concert starts at 7:30 p.m.
Tickets
are $33.50 to $44.50.
Chandler Levack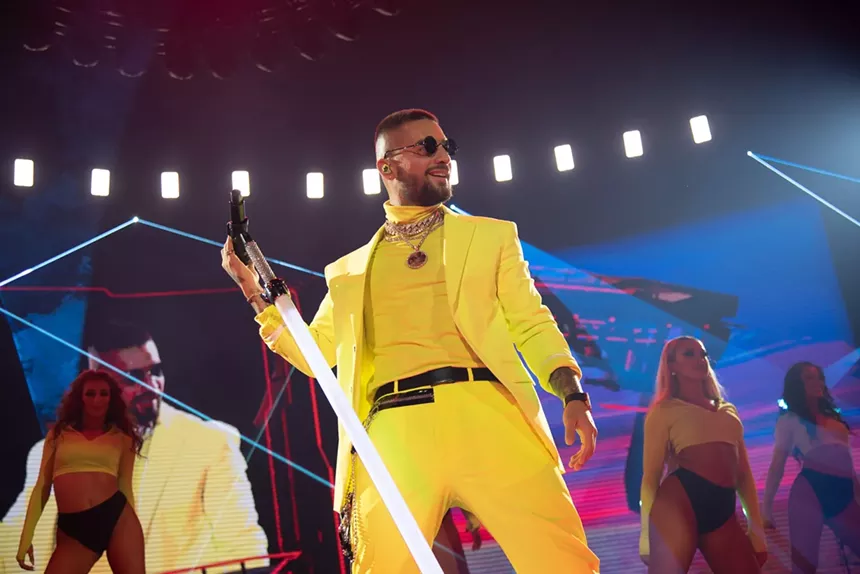 Maluma at Footprint Center
Colombian singer/songwriter Maluma has made quite the name for himself since his debut in 2012. The Medellin native has released two records in the last two years, collaborating with the likes of Jason Derulo, Marc Anthony, Ty Dolla Sign, Ricky Martin, and Madonna along the way. His 2019 album,
11:11
, cemented his standing as a trendsetting sex symbol with talent in spades, and his current tour in support of his latest release, 2020's Papi Juancho, visits Footprint Center, 201 East Jefferson Street, on Thursday, September 23. There isn't an opening act and the concert starts at 8 p.m.
Tickets
are $70.50 and $401.50.
Matthew Keever