What's on tap in metro Phoenix's concert scene this weekend? Deathgrind metalheads, EDM superstars, and a man-pig playing goth-punk, that's what. If none of those things gets you off your couch, living legend John Fogerty will perform at Scottsdale's Talking Stick Resort, Phish will jam out at Ak-Chin Pavilion, and Chicano Batman will bring its soul/reggae/psych sound to The Van Buren. (Did we mention the man-pig?)
Read on for more details about each of the aforementioned gigs and other notable shows happening around the Valley from Friday, October 22, to Sunday, October 24. (You can also check out
Phoenix New Times
' comprehensive online concert listings
here
.)
Keep in mind, though, that the Delta variant of COVID-19 is still a danger right now and multiple local venues require proof of vaccinations or a recent negative test result to attend shows. More info can be found on the ticket sites for each gig.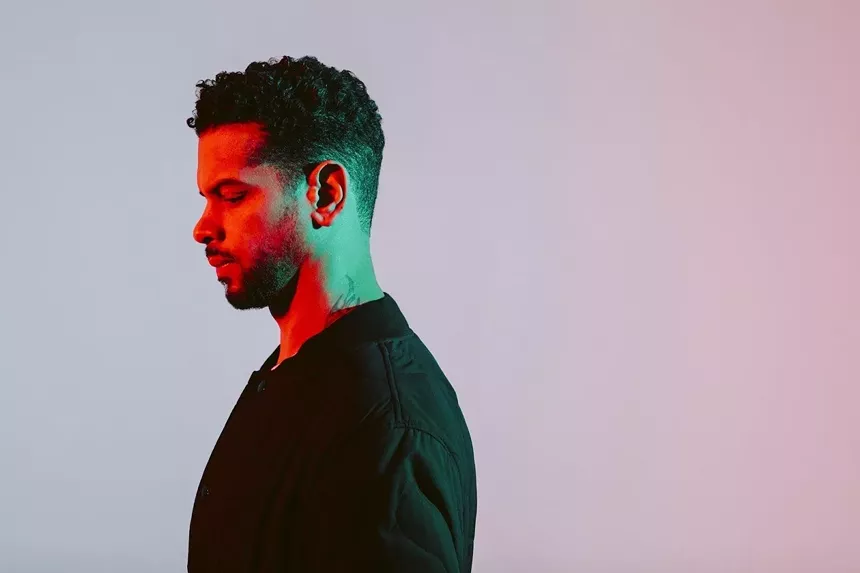 MK at The Van Buren
The story of Marc Kinchen begins in Detroit, the birthplace of techno. At 16, he caught the ear of Kevin Saunderson, one of the godfathers of techno, via a track titled "1st Base." Saunderson added it to his compilation and offered Kinchen free rein in his studio. There, MK found his sound, veering towards house. His originals were exemplary of the genre in the '90s: 120 bpm, soulful female vocals, piano, and a smashing hi-hat. He became accomplished at remixing and became a top talent in '90s house music.
Kinchen's work in the mainstream brought him to Miami, where he worked with Pitbull on remixing Mr. Worldwide's track "Give Me Everything." Kinchen returned to proper house music around 2012. He received an invite from contemporary talents Jamie Jones and Lee Foss to DJ one of their Hot Creations label parties, and though he prefers producing to DJ'ing, he's been lapping the globe ever since, sharing a production catalog dating back 25 years. Fans can expect to hear tracks old and new when MK headlines a night at The Van Buren, 401 West Van Buren, on Friday, October 22. Dillion Nathaniel, Honeyluv, and Lance Fairchild open. Doors are at 8 p.m. and
tickets
are $35 to $40.
Elvis Anderson

Phish at Ak-Chin Pavilion
A lot of musicians spent the pandemic figuring out new ways to connect with their fan bases over the web. The jam band Phish was way ahead of all of them; the group has been innovating on the internet since the '90s, whether by encouraging tape-trading of its shows in chat rooms or later setting up livestreams a decade before that was a household word. Phish didn't disappoint during the pandemic, either, debuting a free Tuesday-night series called "Dinner and a Movie" that unearthed videos of archived shows and streamed them through the
Phish website
and
Facebook page
. The live, IRL Phish experience is what its fans truly want, though, and after a year and a half without it, expect to see some very excited wooks and chads at this amphitheater outing on Friday, October 22, at Ak-Chin Pavilion, 2121 North 83rd Avenue.
Tickets
for the 7:30 p.m. concert start at $33.
David Hudnall
Pyg at Yucca Tap Room
We honestly didn't know much about the individual known as Pyg when he popped up on social media earlier this year. He was just a dude in a jet black porcine mask and blood-red contact lenses who dispensed funny bits and barbs. Turns out he's the guitarist, creative force, and "frontpig" behind the local hard rock band that shares his name. Pyg the man told
Phoenix New Times
that Pyg the band plays a mix of punk, metal, and synth, all fused with hauntingly addictive melodies. "Lyrically, I would say it's a therapy session on acid or an anxiety-filled self-intervention," he says.
You can hear such tunes on their 13-track debut album,
The Dark Mirror
, which Pyg says has been five years in the making. They'll celebrate its release on Saturday, October 23, with a free show at Yucca Tap Room, 29 West Southern Avenue, which begins at 9 p.m. Local acts Casket Snatch, Critical Miss, and Rejected Monsters will open. "I think it will be a uniting of weirdos, misfits, and [the] alienated," Pyg says. "It will be a celebration of uniqueness [and] a fun time indeed." That'll do pig. That'll do.
Benjamin Leatherman
A Day to Remember at Arizona Federal Theatre
For almost two decades, A Day to Remember has been pairing blink-182's pop-punk sensibilities with the metalcore musings of August Burns Red. Replete with soaring, sing-along choruses, the Florida outfit's pop leanings are typically punctuated by dark, booming verses that evoke the likes of Bullet For My Valentine and Killswitch Engage. On tour in support of their seventh studio album,
You're Welcome
, ADTR will visit Arizona Federal Theatre, 400 West Washington, on Friday, October 22, with openers Asking Alexandria and Point North.
Tickets
for the 7 p.m. show start at $49.50.
Matthew Keever
Öona Dahl at Walter Where?House
In February 2020, Öona Dahl decided it was time for a break — a long break. She was at Stonehenge filming the self-directed music video for "Love Is All We Need" with her idol-turned-friend Kirsty Hawkshaw and feeling rundown from over a year of nonstop touring and after falling ill with what may have been COVID-19. That month would mark the last time she played a show.
While the upstate New York-raised producer's on-the-road lifestyle was put on hold longer than expected, she hasn't sat idly. A self-proclaimed workaholic, she dropped three solo EPs: the self-released
Road2Awe
,
Godtripper
on Watergate, and
Re:Luminate
on Milo's Hallucienda. To top it off,
Slumber
, her project with best friend Amber Cox, had two releases drop via XLR8R and more recently on Guy Gerber's Rumors. She also completed her second full-length album, got married, and "made a remix" (a.k.a. a baby). The album,
Morph
, dropped in May, only weeks after she gave birth to her daughter Aura. And with it comes a rebirth for Dahl, as she processed the darkness and difficulty of 2020 into a pastel-hued sound bath. From the dreamy soundscapes she creates to her luminescent aesthetic and the lucky moments she's manifested in her time on earth, Dahl's magic is palpable.
She's scheduled to perform at Walter Where?House, 702 North 21st Avenue, on Friday, October 22. Doors open at 7 p.m. and
tickets
are $17 to $21.
Ana Monroy Yglesias
John Fogerty at Talking Stick Resort
Throughout Creedence Clearwater Revival's five-year run of success in the late '60s and early '70s, John Fogerty, the band's lead guitarist and chief singer-songwriter, was what some artists call an "outrider." He was more of a workingman's rock star, not really a part of the psychedelic movement or the counterculture, with politics more libertarian than liberal. However, many of the songs he wrote and recorded with Creedence were keystones of the '60s cultural revolution, the soundtrack for many American soldiers while they served in Vietnam, and also chart-topping hits. As you'd expect, CCR songs make up the bulk of his setlists these days, so those attending Fogerty's poolside concert on Sunday, October 24, at Scottsdale's Talking Stick Resort, 9800 East Talking Stick Way, can expect to hear "Travelin' Band," "Fortunate Son," "Bad Moon Rising," and other favorites. He'll also delve into post-Creedence hits like "The Old Man Down the Road" and some select covers. His performance begins at 8 p.m.
Tickets
are $30 to $200.
Adam Perry

Chicano Batman at The Van Buren
Chicano Batman might sound like a meme that became a band, but the four-piece is legit. Frontman Bardo Martinez leads the band — which is promoting its fourth studio album, 2020's
Invisible People
— in playing a hybrid of old-school soul, reggae, and psych. It sounds like the group formed after digging through a crate of old, dusty vinyl records from Al Green, Lee "Scratch" Perry, Question Mark and the Mysterians, and Love. Chicano Batman's music isn't retro for the sake of being hip. It's about finding a new take on sounds that have lasted for decades. They swing through The Van Buren, 401 West Van Buren, on Sunday, October 24, with their opener, singer-songwriter Angelica Garcia. The music starts at 8 p.m.
Tickets
are $25 in advance, $28 at the door.
Eric Grubbs
Exhumed at The Underground
Exhumed takes their gore seriously, as you may have surmised from both their name and such album titles as
Slaughtercult
,
Excreting Innards
, and
Necrocracy
. If you are new to the band, well, you won't find a more lighthearted and fun-loving group of guys in all the metal universe. Okay, lighthearted might be a stretch — considering their songs have much to do with death, killing, and dismemberment — but like vocalist/guitarist Matt Harvey (a really nice guy who's insightful and seems to genuinely care about how much fun fans have at their shows) told
New Times
in 2014, "It's not like we actually do the things we sing about." What they actually do, though, is unleash raging deathgrind (a portmanteau of death metal and grindcore) both in concert and across eight LPs. Exhumed is set to invade The Underground, 105 West Main Street, on Sunday, October 24. Creeping Death, Bewitcher, and Enforced open the 7 p.m. show.
Tickets
are $16.
Tom Reardon