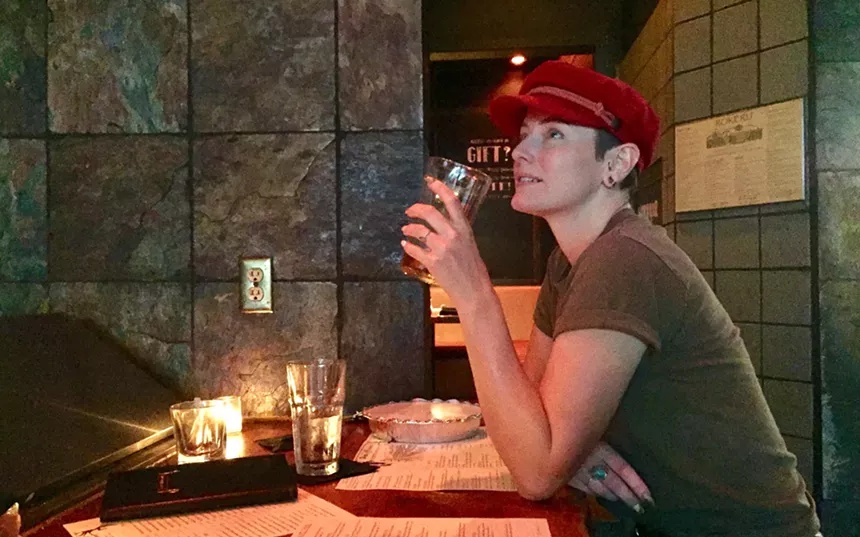 Done right, dining solo can be elevated to an art form. For starters, shake the stigma you're somehow lonely or lacking friends. Eating at any restaurant you want, any rules you want (dessert for dinner, yes please!) without the annoyance of having to split the check is liberating and sublime.
Where you sit can also make a difference. The bar is always a good bet, as is a spot with a view of an open kitchen. (Avoid four-tops.) Dining alone lets you truly savor the sensory benefits. By eating and enjoying with all your senses uninterrupted, you might just taste, notice, or even meet something new. Now that you've got the rules down, here's a roundup of the best Phoenix restaurants to eat alone. Cheers to you!
Dick's Hideaway
6008 North 16th Street
Dick's
indeed feels like a hideaway. There's no proper signage over the door beyond the small note that there's "Additional Parking in Rear"). And it's a shoebox of a place, all dark and cozy. Grab a stool at the bar, where you're likely to encounter someone else eating alone. From here you can watch as your food is fired, fried, and plated in more than ample portion on their trademark metal plates. This place is known for its epic portions, so stick to dishes that travel well (carne adovada, enchiladas, Santa Fe chicken, any of the pastas) because you will be getting a to-go box.
Da Vàng
4538 North 19th Avenue
Da Vàng
is open 8 a.m. to 8 p.m., serves tripe and tendon, and doesn't have a punny name like "What the Pho." All pluses! It's also a solo-dining haven, where you'll likely find several people posted up, alone, happily slurping up giant bowls of pho. Besides dishing up the best pho in the city, Da Vang has a sprawling menu of spring rolls, banh mi, and Vietnamese hot pot, but getting low and loud over a big batch of noodles in beefy broth is truly an act of concentration better enjoyed solo.
Zinc Bistro
15034 North Scottsdale Road, Scottsdale
A table for one at the French restaurant
Zinc
feels
oh la la
. Whether you sit at the steel-topped bar, the long stretch of white tableclothed banquettes, or on the patio, there's plenty to gawk at, from the tin ceiling to the collection of coffee table books to fellow patrons, many of whom also will be dining solo. Order up oysters, fois gras, crispy duck confit, truffle parmesan fries, or ricotta beignets for dessert (double-dipping is encouraged) and revel in your Parisian party of one.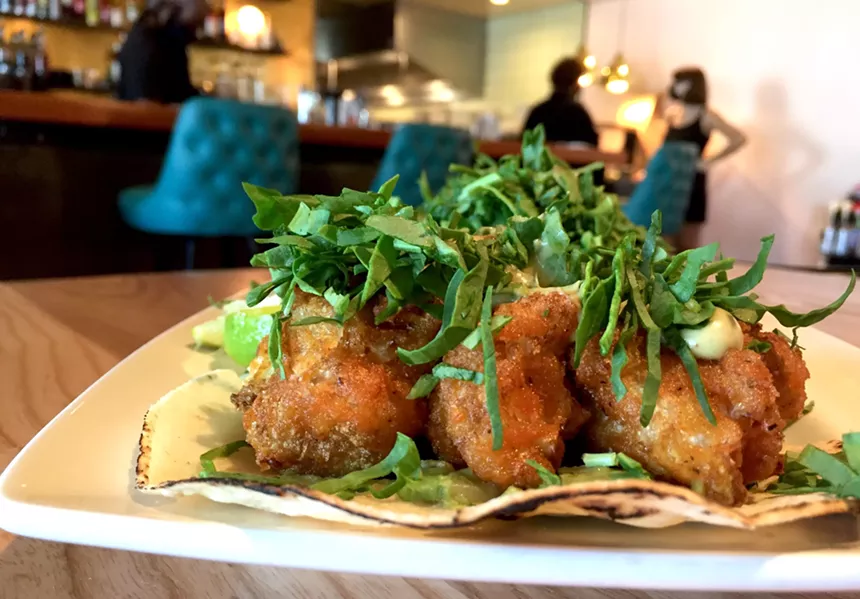 The Coronado
2245 North 12th Street
The Coronado
is the kind of restaurant that makes you want to become a regular, even if you're not vegan or vegetarian. Tucked into the historic Coronado district, it has the feel of a neighborhood joint with a design-forward look thanks to its black banquette seating, pink-flowered wallpaper, and all those brass accents. Get the cauliflower tacos at the bar, masa-battered and stacked with spinach, pepitas, and avocado dressing, paired with a fabulously photogenic cocktail and you'll be planning your next visit before your last plant-based bite.
Kiss The Cook
4915 West Glendale Avenue, Glendale
When you're craving comfort on a plate with a side of hospitality — and ready refills on coffee —
Kiss The Cook
is your place. The family-owned Glendale fixture looks like Denny's on the outside, but feels like grandma's kitchen on the inside, complete with mismatched chairs, knickknacks galore, regulars who've been coming for decades, and staff that feel like family. Savor stuffed omelets, homemade biscuits with country gravy, and grandma's fried potatoes while you soak in the downhome vibe. And by all means, end on a pie note.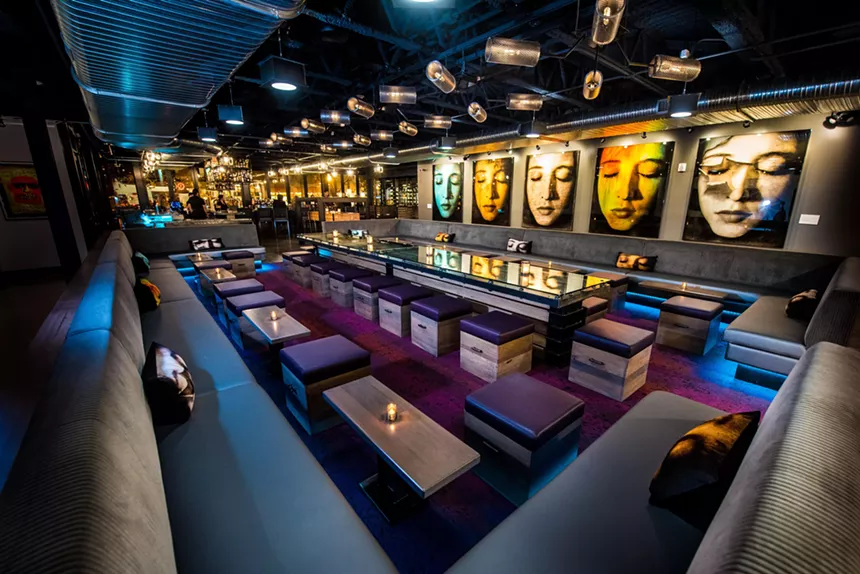 Match Market & Bar
1100 North Central Avenue
Hotel restaurants have a solo dining advantage: Business travelers eating solo are common. But
Match
, the restaurant inside the arty FOUND:RE Hotel, ticks some extra boxes. Open early morning to late night with a menu that spans from shaksuka to wood-fired pizzas, it has a stellar selection of wines by the glass and a happy hour that feels totally natural to navigate stag. The sleek space includes an art-filled lounge, four-sided bar, and breakfast nook, so you can sit based on your mood, plus a chic market and contemporary art gallery for strolling afterward.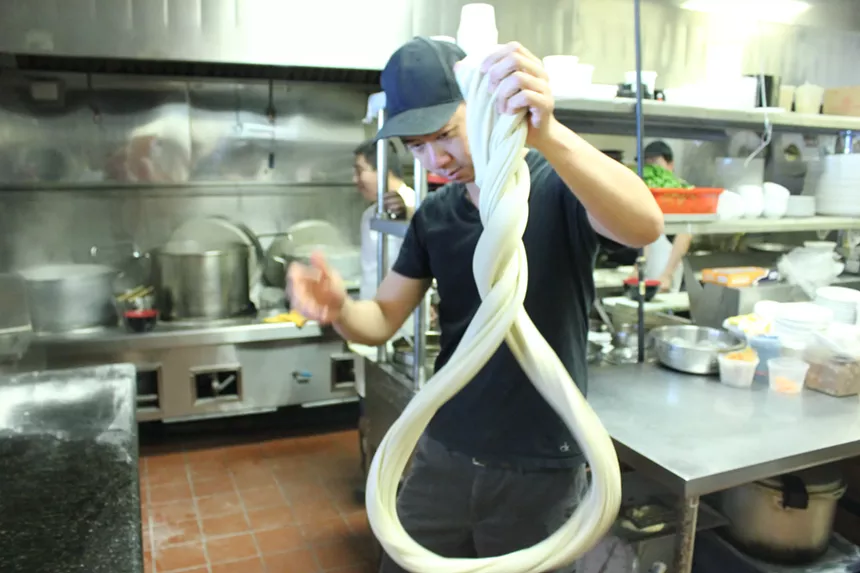 China Magic Noodle House
2015 N. Dobson Rd., Chandler
At
China Magic Noodle House
in Chandler, it's dinner and a show. Take a seat facing the kitchen, order something noodly, and watch the magic happening in the framed picture window. You'll see the chef-owner Sing Dison slap, sling, twirl, and loop your made-to-order noodles in a song and dance that ends in a piled high, piping hot plate. Whether you get beef with fried noodles in XO spicy sauce or a slurp-worthy bowl of oxtail soup, these are like no noodles you've tasted before, tender yet chewy, the Chinese version of al dente, with the most satisfying bite. Huge portions and a culinary spectacle for less than $10 a meal. It really is magic.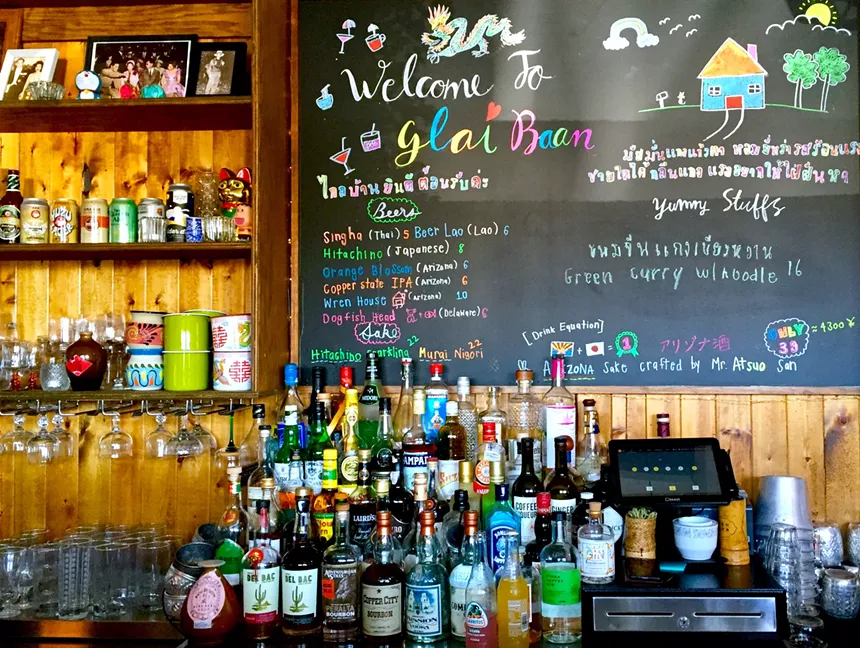 Glai Baan
2333 East Osborn Road
You're never really dining alone at
Glai Baan
. Yes, the place is usually packed, with people lining up for the electric vibe and Thai-street food-inspired dishes, but there's also a shared sense that you're a part of something special. Chef "Cat" Bunnig makes the food she wants to eat: mackerel fried rice and kanom jeeb are standouts, and Bunnig shares her Thai culture in a visually whimsical way, with family photos on the wall and Thai tchotchkes to check out. Sit at the bar, where drinks are divine and striking up a conversation with the bartender or paired patrons is easy. Bonus: Going solo means you may actually get a seat without the wait.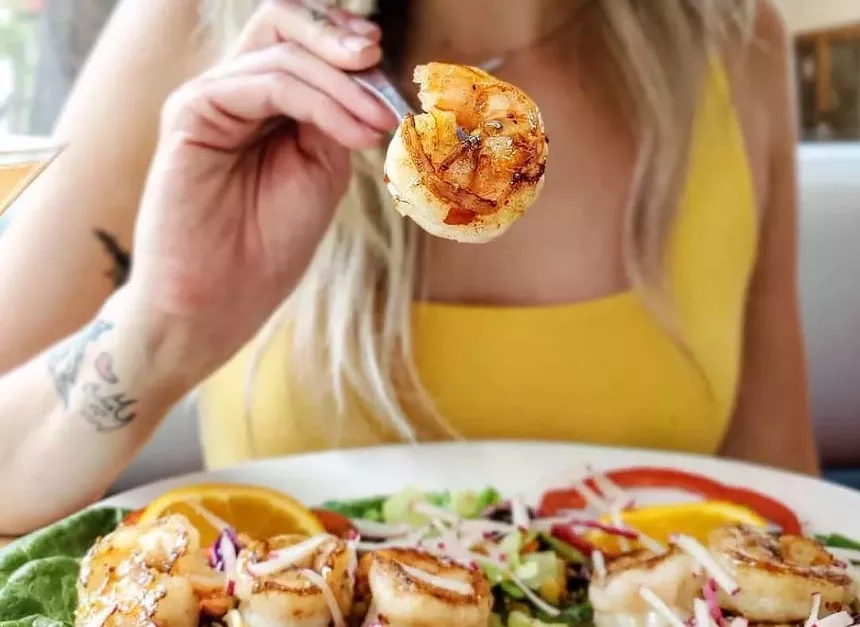 AZ/88
7353 East Scottsdale Mall, Scottsdale
As one friend put it, "When the service is good, you never feel lonely." Not only is the service impeccable at
AZ/88
, white shirt and tie waiters effortlessly refilling water, answering all your menu questions, and serving stylish food in style, but there's a sophistication better appreciated when you're not with your entourage. You see it on the art-decked walls, a party of disco balls that transform the modern space into a kaleidoscope of light at night (art installations change every four months). You sip it in the smooth and sensual martinis. And you even taste it in their famous waffle-cut fries and flatbreads that somehow seem more elevated.
Restaurant Progress
702 West Montecito Avenue
Go on a date with yourself at
Restaurant Progress
. The intimate spot in Phoenix's Melrose District is rightfully lauded for its upscale yet unpretentious service and chef-owner TJ Culp's food-driven menu of house pate, beef tartare, and cider glazed pork shank. Make a reservation for one, sit at the short end of the bar where you'll have a view of the whole place, including the open kitchen where Culp and his team sear and braise with aplomb. If you're feeling really adventurous, opt for the $75 five-course set menu and stay awhile.