It's a new week in Phoenix, which means we've got a host of fresh ideas on how to keep yourself entertained over the next few days. This week, you can check out a wrestling match, make a flower arrangement, listen to some JoBros, and much more.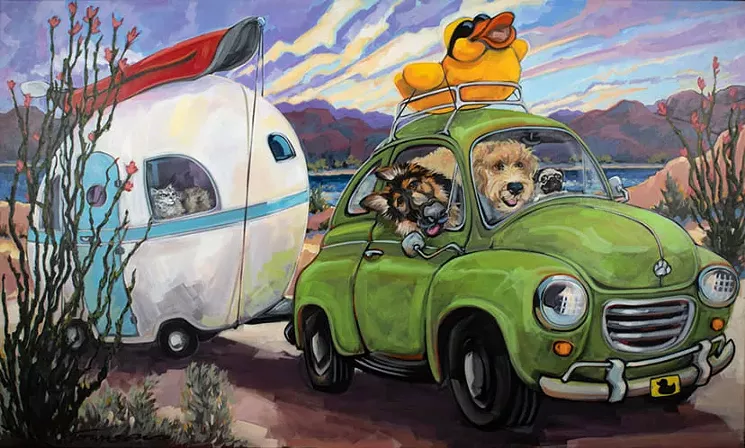 Small Works Show
A butterfly sits atop the nose of a grey pit bull blend in one of many charming works on view at
Wilde Meyer Gallery
, 4142 North Marshall Way, Scottsdale. The gallery is a staple of the Old Town arts scene, and every year it presents a show filled with small works, giving buyers a chance to shop for artworks with smaller price tags than larger works. And 10 percent of the profits will go towards animal charities. If you're more of a cat person, check out Patricia Hunter's painting called
Jules the Cat
. Other featured artists include Sushe Felix, Max Jones, Trevor Mikula, and Connie Townsend, Gallery hours on Monday, July 19, are 10 a.m. to 5:30 p.m. Admission is free.
Lynn Trimble
Natural Wine Tasting
If you're curious about natural wines but short on time for researching all the ins and outs, you can get a bit of know-how during the next Natural Wine Tasting at
GenuWine Arizona
, 888 North First Avenue, #101. Just reserve your $25 ticket online for the 5 to 7 p.m. event on Tuesday, July 20, and you'll be able to try four samples of wine plus hear from the shop's natural wine distributor. Every ticket also includes a cheese board, so you can nosh while you sip.
Lynn Trimble
Pump Boys & Dinettes
Musical theater can be a wonderful form of escapism, especially in the age of digital media overload. Over at
Phoenix Theatre
, 1825 North Central Avenue, the company likes to take the "go big or go home" approach to performing, which makes it easy to lose yourself in what's happening onstage. On Wednesday, July 21, you can be among the first to see
Pump Boys & Dinettes
, a show inspired in part by the experiences of two friends who worked at a renowned New York steak house called The Cattleman. Expect plenty of country music from this one, which had a brief Broadway run in the early '80s. Ticket prices for the 7:30 p.m. show on Wednesday vary.
Lynn Trimble
Building Code
A newspaper stand labeled Warbird Press sits just inside the entrance to
Scottsdale Museum of Contemporary Art
, 7374 East Second Street. Created by Phoenix-based artist Jacob Meders (Mechoopda/Maidu), it's part of his exhibition titled "And It's Built on the Sacred," which addresses the gentrification of indigenous land. The exhibition includes a circular dirt floor created by hand, as well as found objects hand-painted with traditional markings of indigenous people. Collectively, it's meant to "reclaim the gallery as a sacred space" while "layering old and new histories." Museum admission is free (rather than $10) on Thursday, July 22, for those who purchase timed tickets online before attending. Museum hours that day are 11 a.m. to 7 p.m.
Lynn Trimble
Flower Power
Buying flowers is an easy way to brighten your day without spending a lot of money, especially when you simply get the stems and do your own arranging. You can give it a try at
Poppies Flower Shop
, 2450 West Happy Valley Road, #1147, during one of their Happy Hour Open Classroom events. The next one happens from 3 to 6 p.m. on Thursday, July 22. You can bring your own drink, even if it's alcoholic, then shop for your choice of flowers before you sit down for some relaxing time making your own custom arrangement. Hopefully, the toughest decision will be whether to keep it for yourself or gift it to a friend.
Lynn Trimble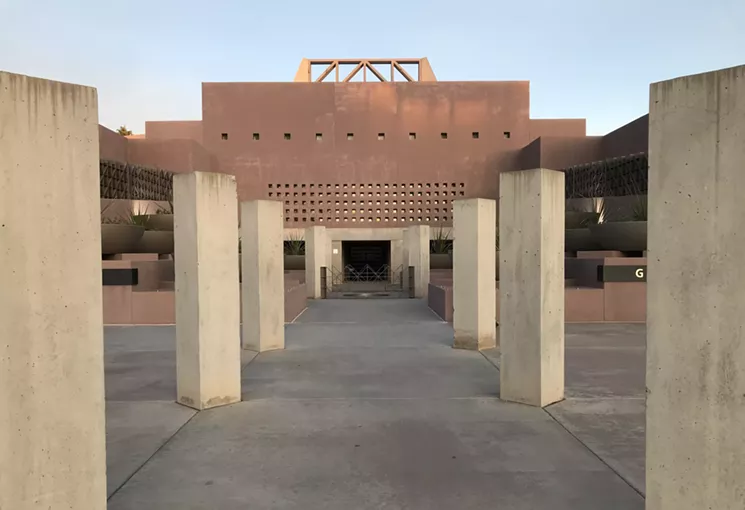 Hard Hat Tour
Ever wonder what it takes to put together a museum exhibit, or wish you could go behind the scenes with the people who make it happen?
ASU Art Museum
is offering free Hard Hat Tours for people who want to see the museum's inner workings. It's a great time to check it out, because the museum is busy installing a future exhibition called "Undoing Time: Art and Histories of Incarceration." Tours on Friday, July 23, are happening at 11 a.m., 1 p.m., and 3 p.m. While you're there, you can take in the museum's distinctive architecture, and works exhibited outside its gallery spaces. Tours are limited to 10 people, and advance online registration is required.
Lynn Trimble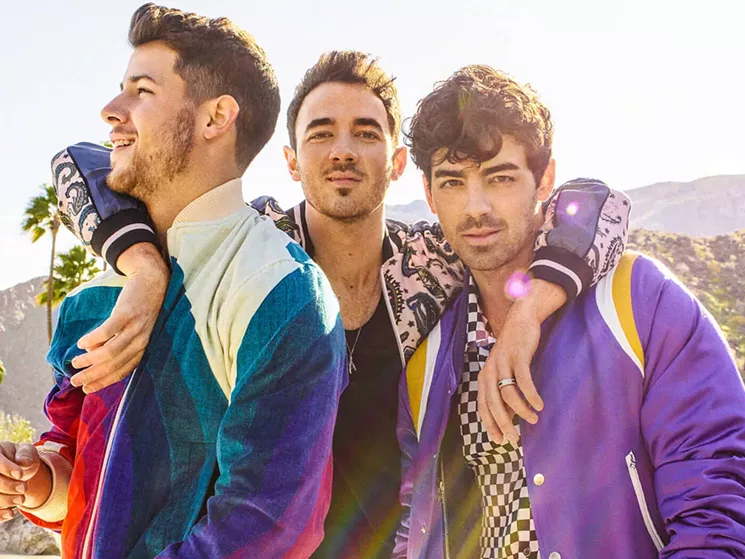 Best Night Ever: A Modern Boy Band Dance Party

As polarizing as boy-band music has been over the decades, the fact remains that their music is catchy, fun to listen to, and definitely gets people in the mood to dance. It's why you'll see bodies moving on the dance floor at The Rebel Lounge, 2303 East Indian School Road, on Friday, July 23, during Best Night Ever: A Modern Boy Band Dance Party. The event is inspired by iconic boy bands One Direction and the Jonas Brothers, will offer DJs spinning up hits by both acts, as well as other pop-laced tunes from similar modern-day groups. Feel free to sport your finest JoBros T-shirts at the dance party, which starts at 9 p.m.
Tickets
are $15.
Benjamin Leatherman



Arizona Rattlers v. Sioux Falls Storm
Other local professional sports might be taking up most of the spotlight these days, but don't sleep on the Arizona Rattlers. The Valley's Indoor Football League team is off to a roaring start this season, winning seven of its first nine games. Led by quarterback Drew Powell, the Rattlers have smashed their way to the top of the rankings and have trounced competitors like the Tucson Sugar Skulls, Spokane Shock, and Green Bat Blizzard. Next up are the Sioux Falls Storm (4-4), who will visit the newly renamed Footprint Center, 201 East Jefferson Street, for a game against Arizona on Saturday, July 24. Kickoff is at 6 p.m. and
tickets
start at $19 per person.
Benjamin Leatherman
Arizona Wrestling Federation's Summer Explosion
Yes, marks, pro wrestling promotions are featuring live crowds again at their events, and its not just WWE or AEW. Local indie group Arizona Wrestling Federation has been welcoming fans at their monthly smackdowns at the New AWF Arena, 3104 West Thomas Road, to partake in all the slams, spandex, and storylines. On Saturday, July 24, the AWF will stage its latest event, Summer Explosion, which will feature more than a half-dozen matches during the evening-long card. Highlights of the lineup include Jimmy Jacobs challenging Andy Palafox for the AWF Championship, Cookies and Cream battling the Brothers of Wrestling for the tag team titles, and women's champ Brittnie Brooks taking on Viva Van. Doors open at 6:30 p.m. and belltime is 7:05 p.m.
Tickets
are $20.
Benjamin Leatherman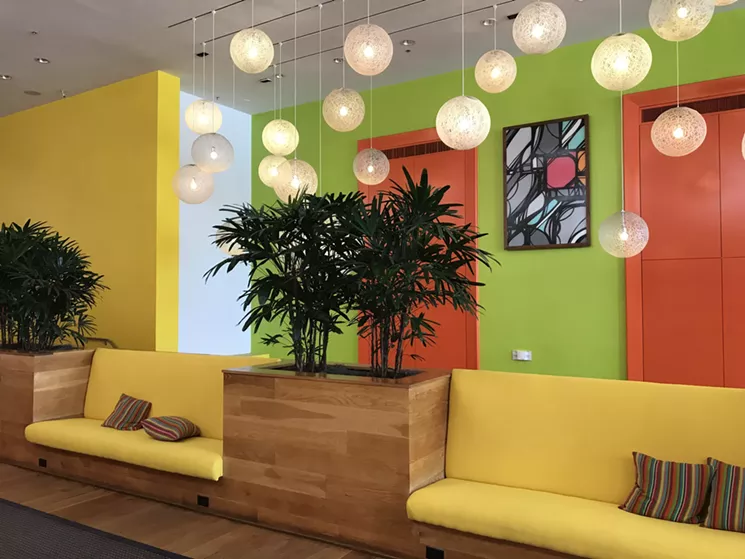 Yoga and Mimosas
It's not the world's greatest debate, but you do have to wonder whether drinking alcohol or practicing yoga is more likely to leave you feeling relaxed. Some people apparently find it's nice to mix the two. You can test that theory at
Saguaro Scottsdale
, 4000 North Drinkwater Boulevard, Scottsdale, where their 45-minute Yoga and Mimosas event starts at 8 a.m. on Sunday, July 25. It's a chance to do flow yoga poolside while you sip a mimosa, that magical combination of orange juice and bubbly. Advance registration is required and each class requires at least six people, so think about having a few friends join you.
Lynn Trimble