Phoenix, how sweet it is! The Valley certainly doesn't lack when it comes to sugary delights. There are trendy acai bowls and traditional scoops of ice cream to silky smooth chocolate and cool ice pops. Here are the sweets and desserts that took home a
Best of Phoenix 2021 award
.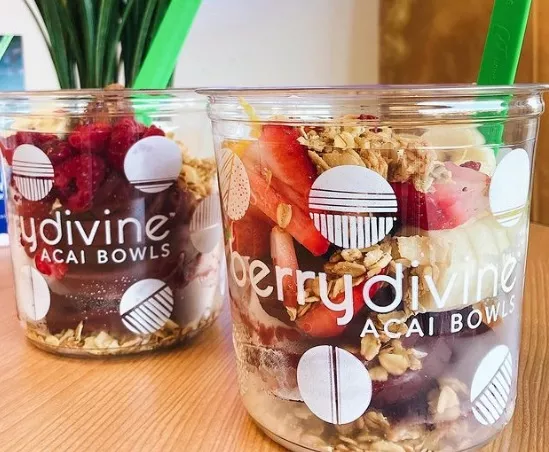 Best Acai Bowl
Berry Divine Acai Bowls
2816 North 16th Street, Suite A
It's true that acai bowls can be similar, with basic ingredients that are hard to get wrong. They can also be masterpieces of acai goodness topped with the freshest fruit and granola, like those you'll find at
Berry Divine Acai Bowls
. A small Arizona chain started by Sedona resident Todd Shreve, Berry Divine has five locations, including our favorite on 16th Street near Barrio Café. Our obsession began on a long, late work night when a colleague introduced us to the idea of an acai bowl for dinner. Berry Divine does the classic bowl that we like just right: photogenic strawberry slices, blueberries, and bananas topped with granola and honey, a dash of protein powder, and drips of honey. They've got a full menu of fancier bowls and will customize them however you want. The 16th Street location is more urban-style, with limited seating inside and an outdoor patio adjacent to a tiny parking lot. Whenever we eat here, we have the same thought: Health food shouldn't be this tasty. At Berry Divine, though, it somehow is.
Best Ice Cream
Mary Coyle Ol' Fashion Ice Cream Parlor
2302 North Central Avenue
We admit it:
Mary Coyle
isn't the only place in town we eat ice cream. But that's only because we keep trying to find an ice cream we like better. And we keep failing. It might be that no one else in town has mastered maple walnut, or that no other confectioner has even bothered to attempt salted caramel cashew (a life-changing ice cream flavor in case you're looking for a new you). Or maybe it's just that the late Mrs. Coyle's ice cream recipes are the very best (exactly how much butterfat is in this stuff, anyway?). Every spoonful of Mary Coyle is made in-house, and made as if butter pecan, pistachio, rocky road, and mint chocolate chip are the only things that really matter in life. Which, at least at Mary Coyle's place, they kind of are.
Best Ice Pops
Breezy Pop
Ice pops in a plastic tube, known as bolis in Mexico, reach a local height with
Breezy Pop
, available at farmers' markets in Gilbert and uptown Phoenix. A Breezy Pop is a stout, round ice column that, squeezed solid and freezing onto your tongue, explodes with flavor. Brandon Ornelas and fellow family members use their abuela's recipe to create Latin American-inspired bolis that go beyond the usual suspects and include passionfruit, soursop, and a creamy horchata. Each is made with fresh juice extracted from actual fruit. At $20 for 10, Breezy Pop is reason enough to lug a cooler or insulated shopping bag to the market.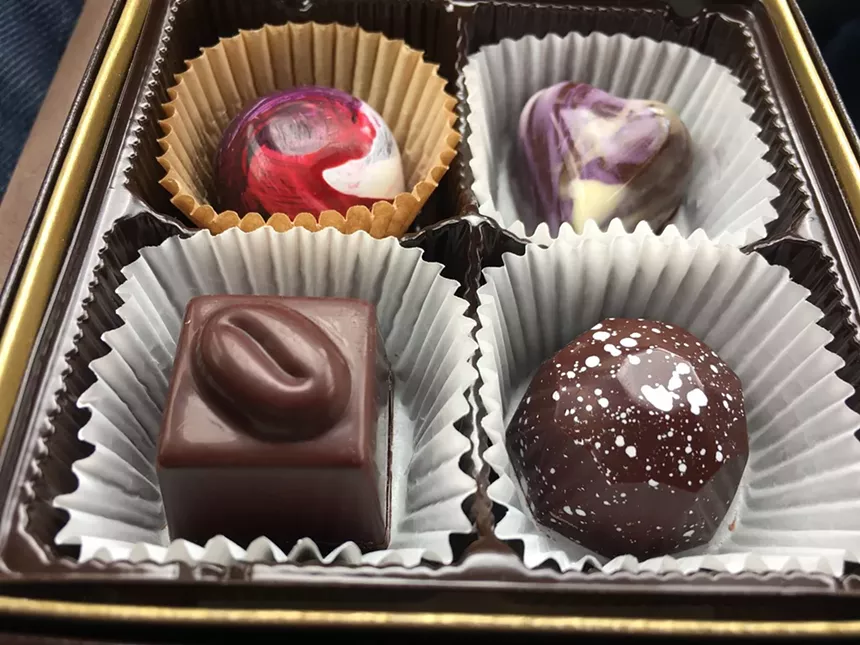 Best Chocolate
Zak's Chocolate
6990 East Shea Boulevard, #116, Scottsdale
This small-batch craft chocolate shop, owned by the husband-and-wife team Jim and Maureen Elitzak, started as one of Maureen's hobbies but now creates award-winning bars and bonbons from ethically sourced cacao beans. Check out the brownie flights at
Zak's
for sure, but our fave is the award-winning white chocolate bar. Made from only three ingredients (organic cane sugar, cocoa butter, and whole milk powder), it tastes better than any white chocolate you've ever had. The secret? They don't filter out the solids in the cocoa butter. The result? A luscious, caramelly flavor that'll have you hiding this bar away from your family members.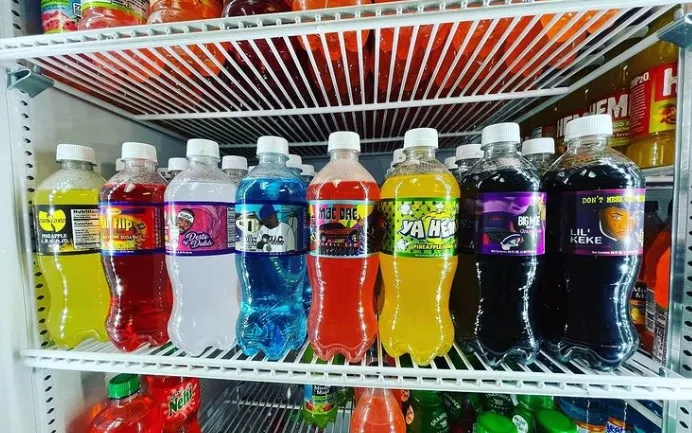 Best Obscure Treats
Pop's Exotics
423 North Country Club Drive, #41, Mesa
The best lemons-into-lemonade story we've heard in a while belongs to Michael Minnis, who opened a business in the same Mesa strip mall where he was once ordered by the state to submit urine tests for a drug arrest. "I had to piss at the TASC [Treatment Assessment Screening Center] office next door," Minnis says, "and I saw this building for rent." His store, originally called the Soda Pop Stop, has evolved from a utilitarian storefront that peddled soda, bottled water, and snacks to the TASC's pee-in-a-cup crowd to a Valley destination for rare and hard-to-find sodas and snacks.
Pop's Exotics
, as it's now known, services a growing subculture that will pay a premium for white peach Sunkist from China, honey chili Doritos from South Korea, squid-flavored Lays from Thailand, and ketchup-flavored Cheetos from Canada. It's also a go-to for what Minnis calls "nostalgics" and what some of us refer to as granny-candy: Clark Bars, Chick-o-Sticks, Sixlets. Minnis has also distinguished himself as a savvy internet marketer.