The more the temperature drops, the more we want to be out having fun. This week, you can enjoy the beautiful weather at the Phoenix Greek Festival, Loteria Night at Desert Botanical Garden, or aikido at the Japanese Friendship Garden.
Lotería Night
A prickly pear cactus. A bird. A scorpion. A moon. They're just four of the 54 items you'll find depicted on the first
lotería
cards created in Mexico, where they're used to play the popular game first developed in Italy and played in Spain. It works a lot like bingo. Basically, you have a sheet with several
lotería
icons on it and you put a marker on the icons as they gets called out, hoping to win by being the first person to completely fill in your board.
Desert Botanical Garden
, 1201 North Galvin Parkway, is holding several
Lotería
Nights this fall. The first one happens from 7:30 to 9:30 p.m. on Thursday, October 7. Tickets are $29.95 and you have to be at least 21 to attend. Get your timed-entry ticket online, then be ready to enjoy cerveza, music, and prizes — along with beautiful evening skies and plant life.
Lynn Trimble
The Evil Dead 40th Anniversary Screenings

Long before he helmed a trilogy of Spider-Man films or brought Xena to life on television, director Sam Raimi created
The Evil Dead
, the low-budget horror flick that's widely considered to be a blood-soaked masterpiece. Rife with gore, mayhem, and Raimi's particularly kooky visual style, the 1981 flick starring a young Bruce Campbell involves a group of college students staying at a cabin deep in the Tennessee woods and running afoul of supernatural forces. More gruesome and less comedic than its two sequels (particularly the ultra-quotable
Army of Darkness
),
The Evil Dead
became a cult classic after its release and helped spawn the careers of Raimi and Campbell. It lurches back into cinemas across the country this weekend for a 40th-anniversary screening on at 7:30 p.m. Thursday, October 7. Showings will take place at multiple theaters around metro Phoenix via Fathom Events. Tickets are $13.54 and are
available here
along with a list of participating cinemas.
Benjamin Leatherman


Jurassic Fight Night
Equal parts Arthur Conan Doyle's The Lost World and the UFC (with a bit of WWE-style spectacle thrown into the mix), Jurassic Fight Night is like the battles you used to put your plastic dinosaurs toys through as a kid, only on a bigger scale. The event, which comes to Gila River Arena, 9400 West Maryland Avenue, in Glendale on Friday, October 8, and Saturday, October 9, involves animatronic dinosaurs like Steve "The Spinecrusher" Spinosaurus, Rex "The Carnivore King," and Rowdy Roddy Raptor engage in ferocious battles within a boxing/wrestling ring. Multiple bouts consisting of three two-minute rounds will take place throughout the evening with the overall winner getting a dino-sized championship belt. There probably won't be too many punches thrown (owing to the tiny arm spans of most of the competitors), but plenty of bites, kicks, and tail-swipes are likely to happen. The fights start at 7 p.m. both nights and
tickets
are $24.75 to $94.75.
Benjamin Leatherman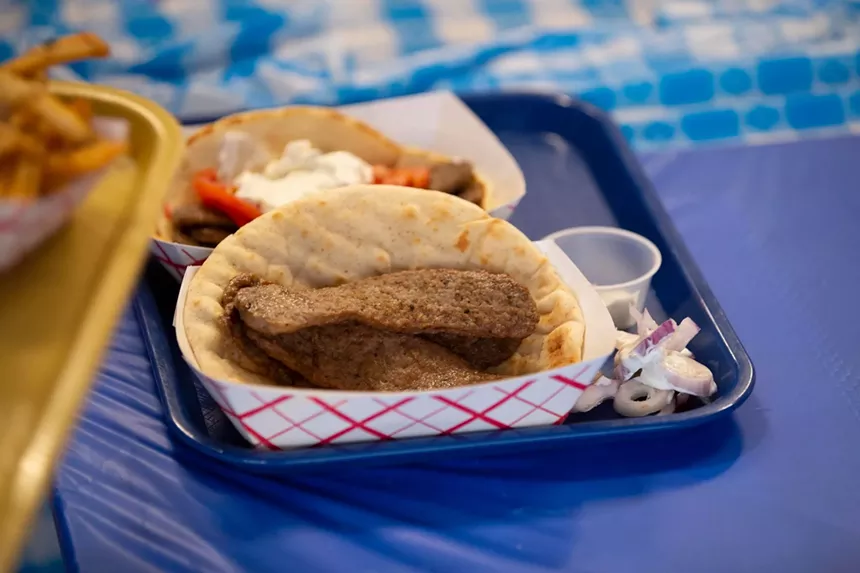 Phoenix Greek Festival

You'd have to travel more than 6,600 miles to get from Phoenix to Greece, but that doesn't mean you can't enjoy a bit of Greek culture right here in the Sonoran Desert. The Phoenix Greek Festival is happening from Friday, October 8, to Sunday, October 10, at the
Holy Trinity Greek Orthodox Cathedral
, 1973 East Maryland Avenue. It's a chance to eat Greek food, watch Greek folk dance, hear Greek music, and play Greek games. Friday night hours are 5 p.m. to 10 p.m. Saturday hours are 11 a.m. to 10 p.m. and Sunday hours are 11 a.m. to 6 p.m. Tickets are $5 per day. If you're brave enough to try folk dancing, show up for dancing instruction that starts at 4:30 p.m. on Saturday and 2:30 p.m. on Sunday. Bring an extra $5 if you want to park in the church parking lot, or hop online to check out your free parking options before you head out. If all you know of Greek culture is its phyllo dough pastries and the dry anise-flavored liquor called ouzo, the festival is a great way to broaden your horizons beyond baklava and booze.
Lynn Trimble
Flamenco Intimo
Julia Chacon probably did a little happy dance last week, after learning that the Julia Chacon Flamenco Theatre was named the best flamenco group by
Phoenix New Times
'
Best of Phoenix 2021
. The company started as Inspiracíon Flamenca in 2008, and it's going strong with a robust lineup of talented creatives who help to spread the joy of this Spanish art form throughout Arizona. See what all the excitement is about as they perform "Flamenco Intimo" at
Scottsdale Center for the Performing Arts
, 7380 East North Street, at 7:30 p.m. on Friday and Saturday, October 8 and 9. They'll be performing in the intimate Stage 2 space, where a ticket for theater seating for a single performance is $26.50 and cabaret seating is $35. While you're there, explore the "Spanish Legacies: 75 Years of Spanish Dance in Arizona" exhibition that Chacon co-curated with Brittany Arnold of Scottsdale Arts, which is on view in the ArtReach Space by Stage 2. Whether you decide to try to bust a few flamenco moves once you get back home is entirely up to you.
Lynn Trimble
Aikido in the Garden
Maybe you manage to get most of the crossword clues drawn from Japanese culture, like "obi" and "sushi," right most of the time. Even so, your knowledge of Japanese culture probably has some room to grow. You're fortunate to live in Phoenix, where the
Japanese Friendship Garden
, 1125 North Third Avenue, has plenty of ways you can make that happen. Start by taking an Aikido in the Garden class, where you can learn about the martial art form based in part on the ancient staff (jo) and sword (bokken) traditions of ancient samurai. The practice of Aikido includes stretching, breathing, and various types of movement that can help with balance and body awareness. The next class runs from 8:30 to 9:30 a.m. on Saturday, October 9. Wear casual outdoor clothes and footwear that won't slip off, and be there to check in by 8:15 a.m. Admission is $25. Alas, you won't be able to keep the wooden sword, but you could go home with some new meditation and stress-busting techniques.
Lynn Trimble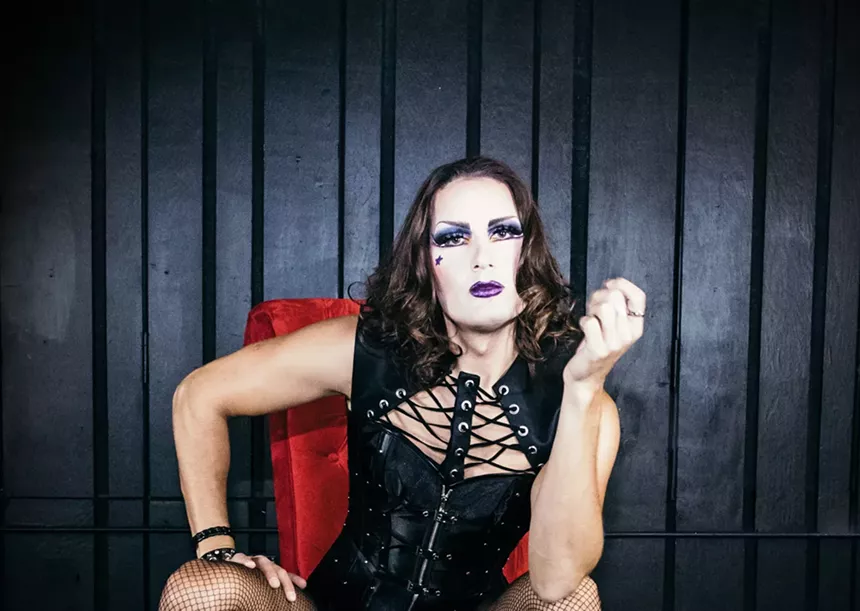 The Rocky Horror Show
Let's do the time warp, again. If that's your motto, you've probably got a fun collection of black corsets and fishnet hose you can drag out every time a singalong for the classic 1975 film
The Rocky Horror Picture Show
rolls around. You can try something a bit different on Sunday, October 10, as the
Phoenix Theatre Company
, 1825 North Central Avenue, presents the musical
The
Rocky Horror Show
, first performed on Broadway in 1975 with Tim Curry in the lead role. The cast gets to do all the singing and dancing, but you can still have an amazing time in the audience, and dressing up in
Rocky Horror
-inspired fashion is totally encouraged. Sunday's performance starts at 3 p.m., and ticket prices vary. If you've never experienced the
Rocky Horror Show
phenomenon, this is a fabulous introduction to the warped tale of naughty meets nice. Take note, hardcore
Rocky Horror
fans: no throwing, sprinkling, spraying, or launching of props will be allowed. Humming the song
Time Warp
underneath your breath? Seems like a perfectly logical alternative.
Lynn Trimble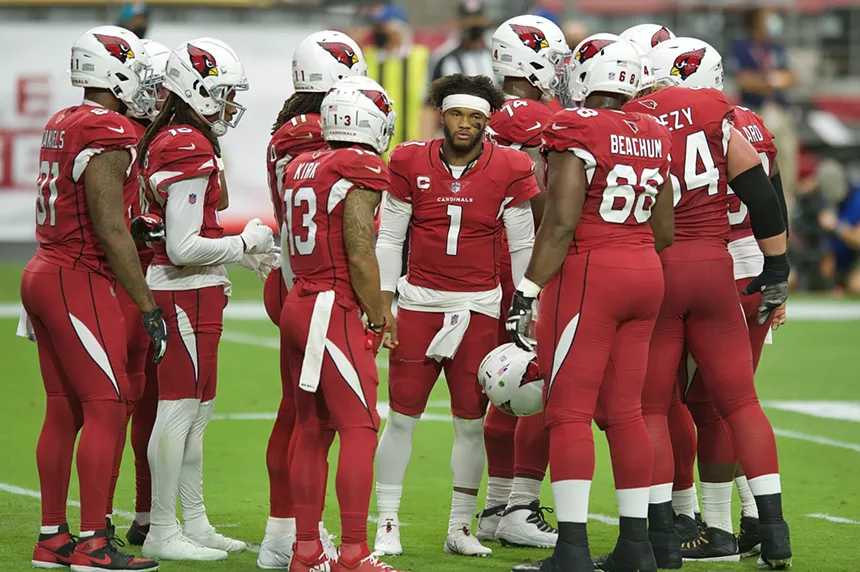 Arizona Cardinals v. San Francisco 49ers

Don't look now, but the Arizona Cardinals are 4-0 to start the season and are currently the only undefeated team left in the NFL. As good as that feels, let's not kid ourselves: They've had some luck. Had a few things gone the other way (including that botched last-second field goal by Minnesota in Week 2), they could easily be 3-1 (or even 2-2) at the moment. Arizona's luck hopefully won't run out when they take on the San Francisco 49ers on Sunday, October 10, at State Farm Stadium, 1 East Cardinals Drive in Glendale. The Niners (2-2) might be off to a rough start this year, but they're a tough team who have had the Red Birds' number the past few seasons (the Cardinals have been 1-3 against them since 2019). This battle of NFC West rivals kicks off at 1:25 p.m. Tickets are technically sold out but are available on the secondary market. Benjamin Leatherman
Hitchcocktober
It is, indeed, the most wonderful time of the year. Time to drag out the faux tombstones, decorate cookies to look like eyeballs, and find that old set of vampire teeth. Whether you plan a quiet evening at home with your DIY casket and your black cat, or you're organizing the most ghastly party of the season, you don't have to wait until Halloween night to get your fright fix. Majestic Neighborhood Cinema Grill is showing Hitchcock films this month, for those of you prefer your scares with a side of suspense. Head to
Majestic Chandler
, 4955 South Chandler Avenue, Chandler, for one of their Hitchcocktober:
The Man Who Knew Too Much
screenings on Monday or Tuesday, October 11 or 12. Showtimes are 2 and 5:05 p.m. both days, and tickets are $7.72. In case you need a plot refresher, the 1956 film follows American tourists whose son is kidnapped in Morocco. It premiered at the Cannes Film Festival, and snagged an Academy Award for best original song. Look for Hitchcock's cameo appearance about 25 minutes into the film.
Lynn Trimble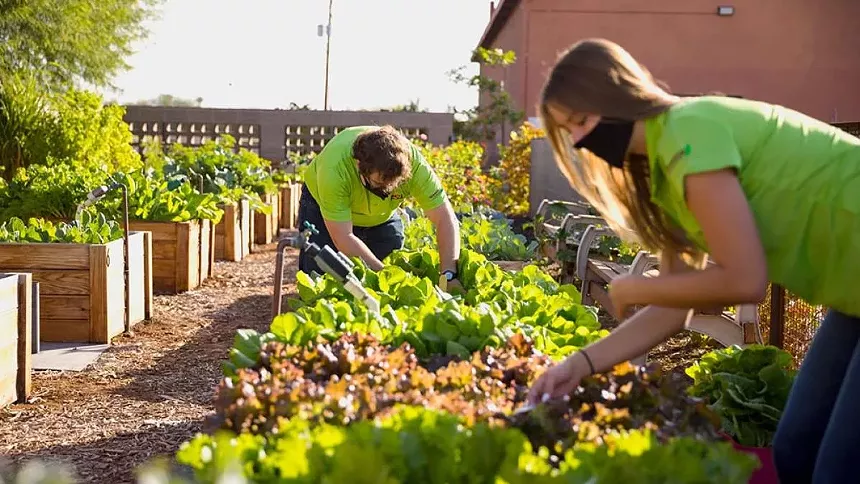 Plant Walk
Getting back to nature is one of those simple pleasures it's easy to take for granted until you find yourself stuck at home with a bad case of the pandemic jitters. If getting out and being super social feels like too big of a stretch just now, consider some quality time with the great outdoors. It's easily done on the
ASU Polytechnic Campus
, 5999 South Backus Mall, Mesa. Turns out, it's home to a diverse selection of Native plants, including several edible varieties. University Sustainable Practices is leading a 45-minute Plant Walk and Talk on Tuesday, October 12, leaving from the Student Union building. You'll learn about edible desert plants, as well as how and when to harvest them for food. The event is free, but you need to RSVP online before attending. Another plus: Every participant will get to take home a young Octopus Agave plant. And nobody will ever know if you decide to talk to your new agave plant, or treat it to a little vinyl love with "Octopus's Garden" from The Beatles' iconic 1969 album
Abbey Road
. Lynn Trimble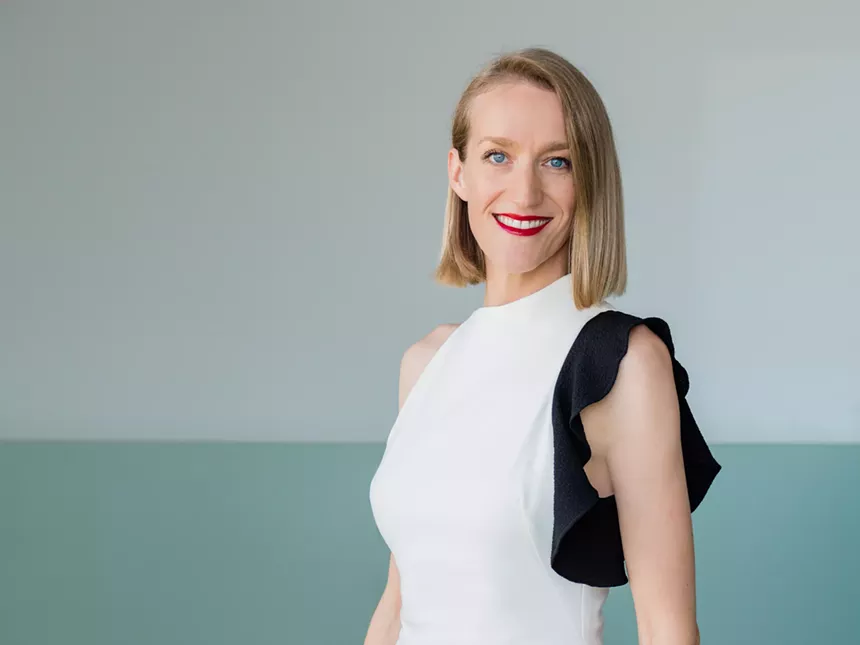 Fashion as Protest

Fashion as protest took a decidedly pink turn in recent years, as some women sported crafted pink pussy hats for the Women's March in 2017. In 1913, suffragettes wore white dresses and hats as they demanded the right to vote while marching down Pennsylvania Avenue in Washington, D.C. Learn more about the topic as the Arizona Costume Institute, a support organization for the
Phoenix Art Museum
, presents a Fashion as Protest talk in the museum's Whiteman Hall, 1625 North Central Avenue, at 6 p.m. on Wednesday, October 13. Tickets are $5. Featured speakers will include Helen Jean, the museum's curator of fashion design, as well as Jared Yazzie, a Tempe-based Diné (Navajo) designer whose OXDX Clothing company creates designs that authentically represent Indigenous culture.
Lynn Trimble