Up for catching a concert this week? Your options around metro Phoenix include indie rock trio Colony House, punk-rap act $uicideboy$, R&B artist Queen Naija, and the Latin pop tag team of Enrique Iglesias and Ricky Martin. Plus, local jazz ensemble 8-Bit Mammoth will also reimagine the music of
Cowboy Bebop
at Crescent Ballroom.
The biggest show of the week happens on Wednesday night when living legend Elvis Costello brings his longtime backing band The Imposters to the Valley for the first time in 13 years. It's a chance to see one of the UK's greatest musical imports perform and is well worth seeking out.
Read on for more details about each of these gigs or click over to
Phoenix New Times
'
online concert calendar
for more music events. Keep in mind, though, that the Delta variant of Covid-19 is an ever-present danger right now and multiple local venues are requiring proof of vaccinations or a recent negative test result to attend shows. More info can be found on the ticketing sites for each concert.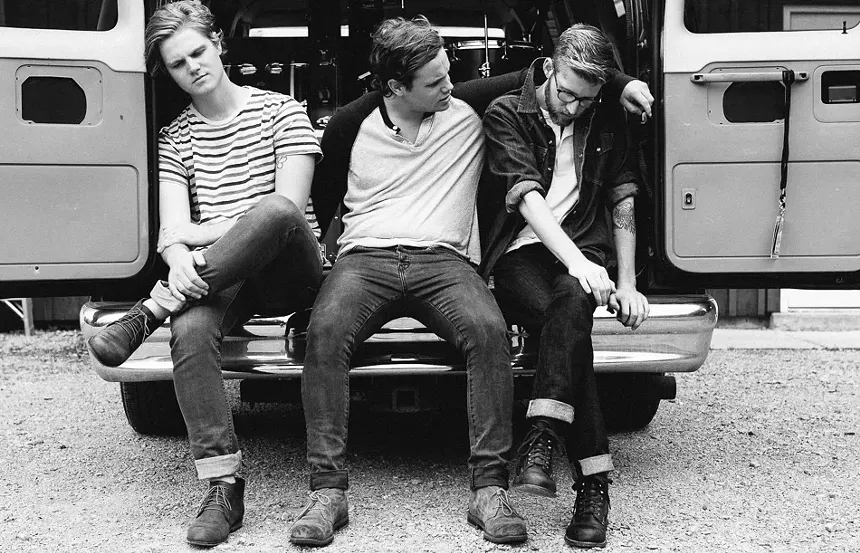 Colony House at Crescent Ballroom
Do you like your rock poppy? If so, head out to Crescent Ballroom, 308 North Second Avenue, on Monday, November 8, to hear Colony House, the indie-rock foursome from Franklin, Tennessee. It was founded by brothers Caleb and Will Chapman, sons of Christian musician Steven Curtis Chapman. Musical talent is clearly in their DNA. The group has been rocking since high school and released their third studio album,
Leave What's Lost Behind
, last year. Colony House has a clean, fun, soulful sound that, along with opening act Fleurie, will have the kids dancing with abandon. The show starts at 8 p.m.
Tickets
are $20.
Jesse Scott and Liz Tracy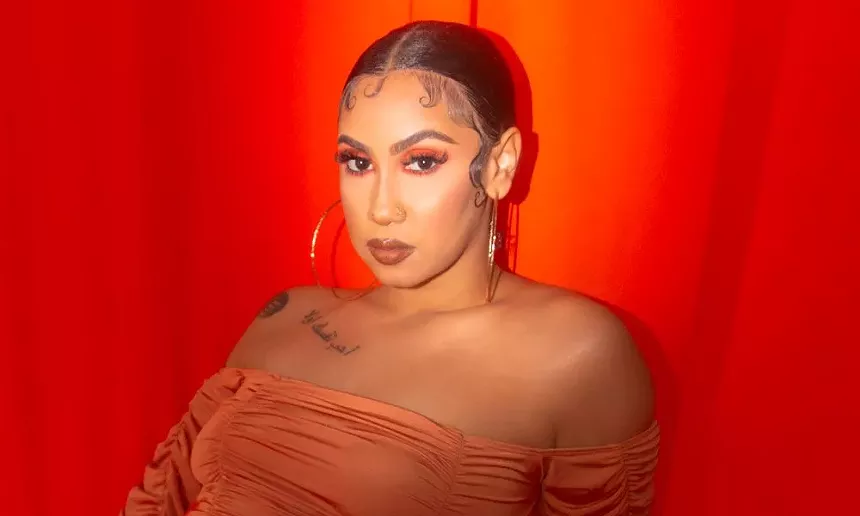 Queen Naija at The Van Buren
Queen Naija has ascended to R&B royalty status in recent years. In 2014, she was cut ahead of the top 30 on
American Idol
. In 2016, she began her YouTube career, attracting millions of subscribers. And last year, she released her debut LP,
Missunderstood
, which placed highly on the
Billboard
charts and featured such hit single "Pack Lite." Currently, the Detroit native is touring the nation, including a stop at The Van Buren, 401 West Van Buren Street, on Tuesday, November 9, with support from female rapper Tink.
Tickets
for the 8 p.m. concert are $32 to $35.
Celia Almeida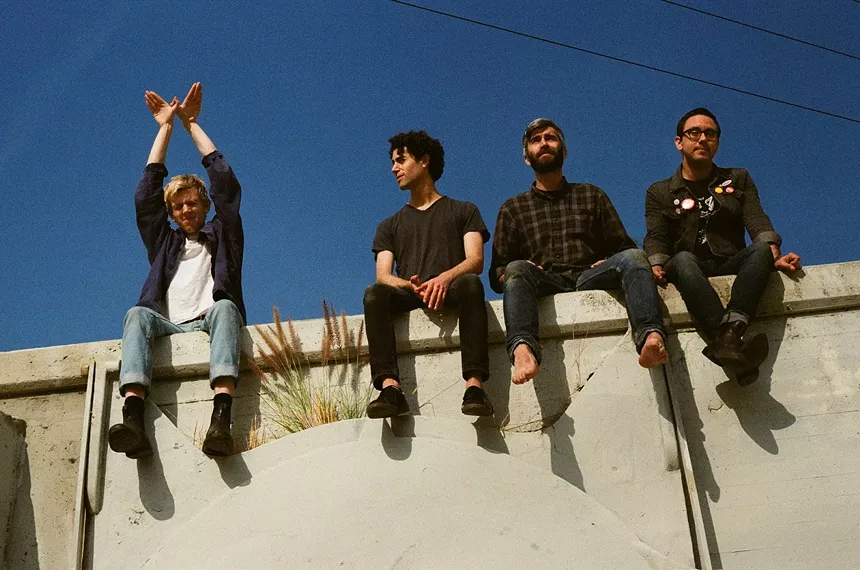 Tokyo Police Club at Crescent Ballroom
Besides arguably having a super cool name, Canada's Tokyo Police Club have played some of the hippest indie pop after their debut in 2005, particularly on their sophomore album,
Champ
. It was pretty difficult to find much fault in the high-velocity pop crafted by vocalist/guitarist Dave Monks and crew for the 2010 release, which was praised by critics at the time for its fusion of "light-speed guitars with ebullient melodies."
Champ
was re-released earlier this year and TPC is still touring in celebration of the album's 10-year anniversary. They're due at Crescent Ballroom, 308 North Second Avenue, on Tuesday, November 9. Said the Whale opens the 8 p.m. show.
Tickets
are $23.
Darryl Smyers
Negativland at The Rebel Lounge
Negativland, the experimental music collective from the Bay Area, first gained notoriety for its legal battle with U2's label Island Records. In 1991, the band released an EP named after the Irish quartet containing samples of American Top 40 disc jockey Casey Kasem going on an expletive-laced rant while a kazoo-filled version of the song "I Still Haven't Found What I'm Looking For" played. The label feared that fans would mistake Negativland's release for a U2 album; the EP was pulled from shelves as a result.
While it's fun to hear Kasem scream "these guys are from England and who gives a shit," the EP was meant to be a sonic artistic collage exposing the hidden realities of media, but the message was lost in the litigious aftermath. It's reassuring to know that 30 years later, Negativland is still bringing its "culture jamming," a term they coined, to venues around the U.S. They're scheduled to perform at The Rebel Lounge, 2303 East Indian School Road, on Tuesday, November 9, and will be joined by experimental video and light artist Sue-C. Tucson-based artist Steev Hise and the U.K.'s Lauren Sarah Hayes will also perform at the 8 p.m. show.
Tickets
are $22.
Jason Keil
Teenage Bottlerocket at Pub Rock Live
Wyoming's Teenage Bottlerocket take their cue from the Ramones and Screeching Weasel, specializing in catchy, high-energy irreverent punk delivered over a fiery backbeat and guitar crunches crackling like peanut brittle. The quartet was formed more than 20 years ago by brothers Brandon and Ray Carlisle's after the breakup of their old band, Homeless Wonders, led to serious soul-searching, and ultimately ditching the Fugazi-inspired guitar in favor of a less complicated, more visceral approach. Teenage Bottlerocket released a half-dozen albums prior to Brandon dying in his sleep in 2015. Ray Carlisle carried on with the band, bringing in Darren Chewka of The Old Wives on drums and backup vocals the following year. They've put out three more albums since, each filled with old-school swagger and tongue-in-cheek menace, including releasing
Sick Sesh!
on Fat Wreck Chords this past summer. They'll hit Pub Rock Live, 8005 East Roosevelt Street, on Tuesday, November 9. The Last Gang, Tightwire, and Reason Unknown open the 7:30 p.m. gig.
Tickets
are $15 to $18.
Chris Parker
Elvis Costello and the Imposters at Arizona Federal Theatre
Elvis Costello has been a well-known musical figure for over 40 years now. The author of iconic jams like "Radio, Radio," "Alison," and "Watching The Detectives," among many others, is at the elder statesman phase of his career now. Costello chooses not to revel in past glories, though. He's back out on the road with his longtime backing band, The Imposters, which also features bassist Davey Faragher of Cracker on bass, drummer Pete Thomas, and keyboard/synth player Steve Nieve. They're touring behind the recently released Spanish-language reimagining of Costello's 1978 album
This Year's Model
and their performance at Arizona Federal Theatre, 400 West Washington Street, on Wednesday, November 10, will be the Imposters' first concert in the Valley since 2008.
Tickets
are $49.50 and up for the 7:30 p.m. concert.
Jeff Strowe

$uicideboy$ at Rawhide Event Center
Call them punk-rap, trap-metal, or whatever you like, $uicideboy$ have since 2014 quickly become one of the most popular acts in the underground rap scene, earning a devout cult following that has gotten the group out of the clubs and into Rawhide Event Center, 5700 West North Loop Road in Chandler, where they'll perform on Wednesday, November 10. $uicideboy$ started their journey to the top as SoundCloud rappers releasing dozens of mixtapes and EPs filled with abrasive beats and confessionalist lyrics about substance abuse, self-harm, and Satan-worship. Lyrical content like that has certainly made the New Orleans duo a lightning rod for controversy in recent years, but as with any artist that becomes a pariah for overprotective parents, $uicideboy$ artistry overpowers its controversy. For their fans, $uicideboy$'s lyrics and music are about catharsis — a kind of international group therapy built around music that may not be happy, but is honest. Chief Keef, Slowthai, Turnstile, Night Lovell, Ramirez, and Shakewell will open the 7 p.m. show.
Admission
is $53 to $100.
David Fletcher
Enrique Iglesias and Ricky Martin at Gila River Arena
Enrique Iglesias and Ricky Martin both experienced massive crossover success globally with Latin pop, selling kajillions of records and becoming heartthrobs and secret boyfriends to suburbanite housewives in the process. So it seems only natural for the pair to crisscross the globe together performing at venues worldwide. Like numerous other artists, their co-headlining tour was delayed by the pandemic but is finally back on track. The hip-shaking kings come to Gila River Arena, 9400 West Maryland Avenue in Glendale, on Thursday, November 11, with support from singer Sebastián Yatra. Tickets are $24.95 to $494.
Benjamin Leatherman
The Bellamy Brothers at Higley Center for the Performing Arts
Not many remember that Howard and David Bellamy, a.k.a. the Bellamy Brothers, began their career with the cheeseball, saccharine pop smash "Let Your Love Flow" in 1976. Fewer still, probably, know they originally honed their craft on the Southern chitlin' circuit with the likes of Eddie Floyd ("Knock On Wood") and Little Anthony and the Imperials as backup singers. With their trademark too-big hats — the Bellamys were some of the first in Nashville to adopt the long-haired country hippie look — the brothers became forever associated with mainstream country music with 1979's "If I Said You Had a Beautiful Body (Would You Hold It Against Me)," the first of 14 No. 1 hit singles including several songs that have become part of that era's soundtrack: "Dancing Cowboys," "Lovers Live Longer," the catchy "Redneck Girl," "Do You Love as Good as You Look" and "For All the Wrong Reasons." Howard and David also paved the trail for later country duos like Brooks & Dunn and even Big & Rich. The brothers are scheduled to perform at 7 p.m. on Thursday, November 11, at Higley Center for the Performing Arts, 4132 East Pecos Road in Gilbert.
Tickets
are $49 to $75.
William Michael Smith
The Music of Cowboy Bebop at Crescent Ballroom
Cowboy Bebop
is very much a thing right now, thanks to the recent debut of Netflix's live-action adaptation of the 1998 anime classic. In other words, it's an ideal time for notable local jazz ensemble 8-Bit Mammoth to stage a performance of their interpretation of the original anime's score. Intergalactic Japanese bounty hunters in sharp suits are quite cool as is, but that coolness stretches for dozens upon dozens of light-years when heard through 8-Bit Mammoth's musical lens. See you, Space Cowboys, at 8 p.m. on Thursday, November 11, at Crescent Ballroom, 308 North Second Avenue.
Tickets
are $15.
Michael Palladino