^
I Support
Local
Community
Journalism
Support the independent voice of Phoenix and help keep the future of New Times free.
Phoenix, we planned your weekend for you. From rough-and-tumble(ish) art events and a statewide poetry slam to a hefty helping of The Simpsons, staying in isn't an option.
It's going down, Scottsdale.
In one corner, there's a bunch of arts patrons. In the other, we have what, um, yes, looks like more art patrons. On Friday, July 25, these two sides will fight until their dominant hands tire in a battle befitting a museum: Arm Wrestling for Art. What inspires them to exert such brute force? Couple things: First, the winner will go home with a piece of art by James "Dalek" Marshall, who recently freshened up Scottsdale Museum of Contemporary Art with bright murals. Second, proceeds from the event will go toward a pool of grant money that SMoCA will bestow upon local artists with cool, innovative ideas as part of its Good 'N Plenty program.
See also: 5 Coolest Apartment Complexes in Tempe
As your typical museum-goers are not typically rasslin' champs, fitness expert and Ultimate Body Bootcamp owner Richelle Melde will be on hand with a how to. A bit more in attendees' wheelhouse will be the pre-wrestling tour of SMoCA's surrounding public art pieces - including said Dalek murals and James Turrell's nearby skyspace.
The showdown starts at 7 p.m. inside SMoCA Lounge, 7374 East Second Street. Tickets to Arm Wrestling for Art are $10. Get yours by calling 480-499-8597 or online at www.smoca.org. -- Becky Bartkowski
"Flourish: Artworks Inspired By Our Gardens"
Artists have always looked to nature for inspiration, but this time around, it's literal. Vision Gallery's latest exhibition "Flourish: Artworks Inspired by Our Gardens" is a collection of natural, floral, and botanical artworks that pay homage to the things we grow in the cultivated spaces of our world.
The exhibition features work from over 50 Arizona artists, including a few familiar faces like Constance McBride and Nicole Royse. The art is not confined to one medium; there will be textiles, ceramics, photography, and mixed media works on display.
"Flourish: Artworks Inspired by Our Gardens" will be on view at Vision Gallery, 10 East Chicago Street in Chandler, 25 through August 30. An artist reception will be held on Saturday, July 26 from 2 to 4 p.m. Gallery hours are 10 a.m. to 5 p.m. Monday through Friday and Saturday from 10 a.m. to 4 p.m. Admission is free to the public. For more information, visit www.visiongallery.org or call 480-782-2695. -- Katrina Montgomery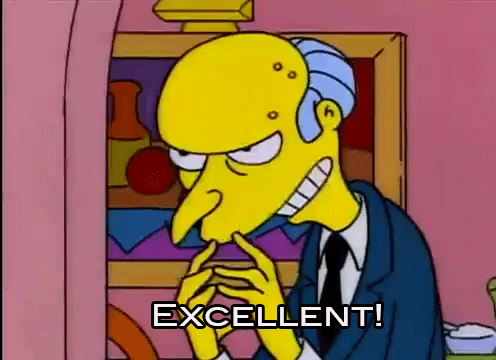 Attention, citizens of Springfield! This is an announcement from Charles Montgomery Burns: You are hereby forbidden to attend Nerd Night: Simpsons Edition at Bragg's Factory Diner on Saturday, July 26. The first time this trivia event was held last year, there was simply too much joy and frivolity about. Oh, how I cringed when I heard the laughter of people answering questions about seasons one through 10 of The Simpsons! How I heaved when I smelled the Lard Lad Donuts and Homer's Patented Space-Age Out Of This World Moon Waffles served there! So, you are all forbidden to attend - which will allow me to win all the prizes. Excellent.
Nerd Night: Simpson's Edition begins 8 p.m. Saturday, July 26 at Bragg's Factory Diner, 1301 Grand Avenue. Call 602-733-8076 or visit www.braggsdiner.com for more information - but if you do, I shall have Smithers release the hounds! -- Zachary Fowle
Ever wondered if you're a poet, and you didn't even know it? Not so for the competitors at this year's Copper State Poetry Slam. The two-day event pits teams of four or five poets each against each other in slam rounds, leading up to Sunday's championship bout. But even if you're not competing, there will be plenty of wordsmith worthy side events to enjoy.
Saturday includes a publishing workshop hosted by Four Chambers Press and Lawn Gnome Publishing, while Sunday features a haiku battle led by Joy Young and Rowie Shebala. Both late afternoon events are open to the public. The elimination rounds start at 7 and 8:45 p.m. on Saturday. The final starts at 6 p.m. Sunday.
Doors open at 4 p.m. both Saturday, July 26, and Sunday, July 27, at Playhouse on the Park by Phoenix Theatre, 1850 North Central Avenue. Festival passes are $20, daily passes are $10 for Saturday and $12 for Sunday when purchased in advance. Student discounts are available. Call 602-254-2151 or visit www.copperstatepoetryslam.com for more. -- Janessa Hilliard
Admit it, you watch Dancing With the Stars every now and then. We do, too. 1. Because there's nothing wrong with guilty pleasures. 2. It's fun to see celebrities with no dancing skills become polished experts. 3. Better yet, the show is full of drama. Imagine applying the same principle to local drag queens. These dancing queens already have some sweet moves, but teaching them partnered ballroom dance is another story. The seventh annual Dancing With the Bars does just that. And this year's iteration of the competition is bigger than ever, taking place at Celebrity Theatre. Eleven bartenders, drag queens, and various nightlife personalities will compete for the dancing queen glory after vigorously training with a professional dancer over the past few months. Proceeds will be donated to Hero, a local LGBT human rights group.
Shake your groove thang at 440 North 32nd Street, at 6 p.m. Sunday, July 27. All-ages tickets start at $25. Call 602-227-SWAY or visit www.facebook.com/swayevents. -- Melissa Fossum
Follow Jackalope Ranch on Facebook, Twitter, and Pinterest.
Keep Phoenix New Times Free... Since we started Phoenix New Times, it has been defined as the free, independent voice of Phoenix, and we would like to keep it that way. Offering our readers free access to incisive coverage of local news, food and culture. Producing stories on everything from political scandals to the hottest new bands, with gutsy reporting, stylish writing, and staffers who've won everything from the Society of Professional Journalists' Sigma Delta Chi feature-writing award to the Casey Medal for Meritorious Journalism. But with local journalism's existence under siege and advertising revenue setbacks having a larger impact, it is important now more than ever for us to rally support behind funding our local journalism. You can help by participating in our "I Support" membership program, allowing us to keep covering Phoenix with no paywalls.