It's hard to believe it's now October. In many places around the U.S., we'd recognize the new fall season with the changing colors of the leaves and cooler temperatures. As much as we
really
wish that would happen here in Arizona, the heat is here to stay, at least for a while. Still, there are so many fun foodie events this month commemorating autumn and pre-Halloween time, from Oktoberfest to a
Hocus Pocus
screening and a farm-to-table meal at the Queen Creek Botanical Gardens. Here's a quick list to get you started.
Tequila Tasting Party
Saturday, October 2

La Ristra New Mexican Kitchen
140 North Arizona Avenue, Chandler
La Ristra New Mexican Kitchen's
Chandler location is hosting a tequila party with El Mayor, Maestro Dobel, and Milagro serving up the tastings. Each attendee will get a tequila passport to mark off, and the vendors will share information about the unique attributes, histories, and taste profiles of each tequila. There will be food and drink specials, plus live music.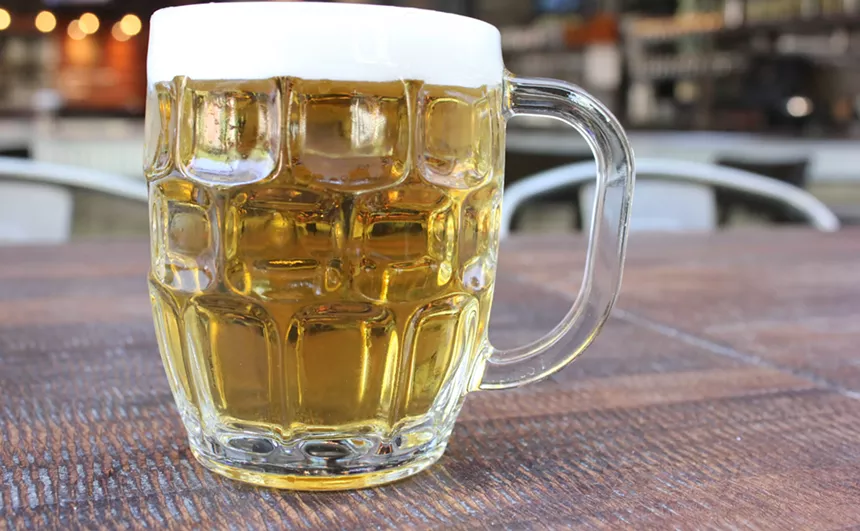 Oktoberfest
Saturdays, October 2 and 9
Pedal Haus Brewery
Multiple Locations
Oktoberfest is the world's largest beer festival held annually in Germany, and other places around the world have their own celebrations.
Pedal Haus Brewery
is joining in the fun, hosting a block party in Chandler and a restaurant party in Tempe. Each event will have live music, food specials, stein holding, a sausage-eating contest, and more. Tickets are available to purchase for the block party, while the Tempe festivities are free.
Nordic Mead Making and Tasting
Sunday, October 3
Thunderbird Lounge
710 West Montecito Avenue
Learn how to make mead as the Vikings did with this workshop from 5 to 6 p.m. at
Thunderbird Lounge
in partnership with Scale and Feather Meadery. Mead is made from fermented honey, water, and spices, just to give you an idea, and it's also gluten-free since mead doesn't contain any grains. All supplies and ingredients are included in the cost of your $35 ticket, and you'll leave with your own batch to take home and ferment.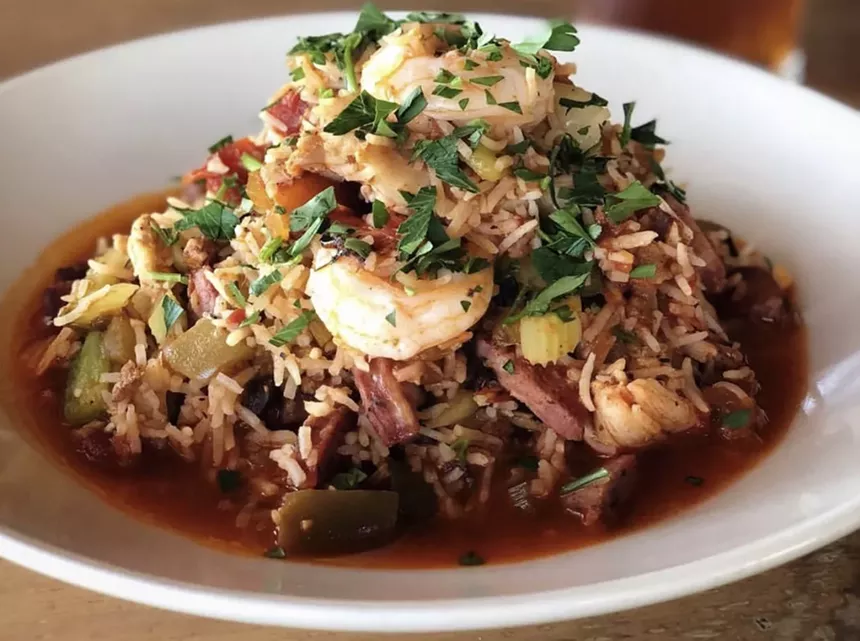 Jazz and Jambalaya
Sundays, October 3, 10, 17, 24, and 31
Southern Rail
300 West Camelback Road
Southern Rail's
celebration of all things jambalaya and jazz is back, every Sunday of the month. Jambalaya and Sazerac cocktail specials are on the menu, along with half-off bottles of Arizona wine. To hear the live music, make a reservation and request patio seating.
Afternoon Tea
Wednesdays, October 13, 20, and 27 and Thursdays, October 14, 21, and 28
Geordie's Restaurant at the Wrigley Mansion
2501 East Telawa Trail
Afternoon tea is back at
Geordie's Restaurant
at the Wrigley Mansion. Seating is at 1:30 and 2 p.m. on Wednesdays and Thursdays, beginning October 13. You'll get your choice of tea plus finger sandwiches, scones, and miniature desserts, and you can even add on extras like caviar and mimosas if you like. Make a reservation now online.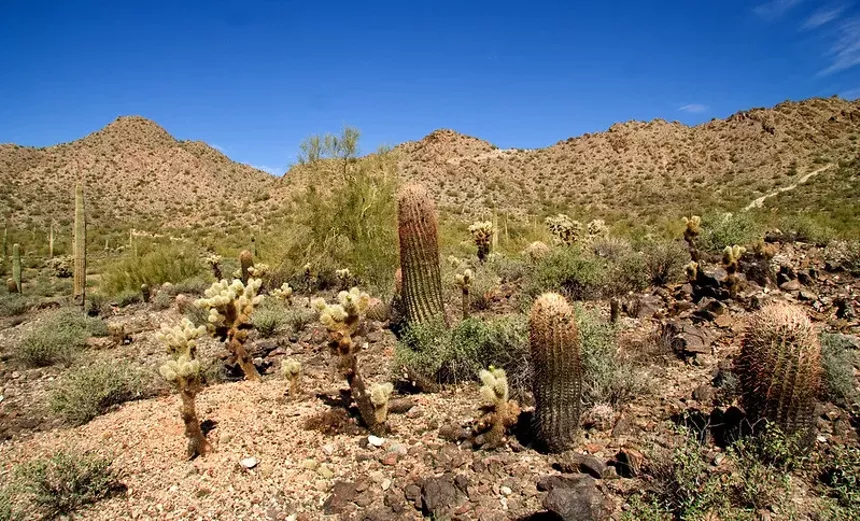 Farm-to-Table Dinner
Thursday, October 14
Queen Creek Botanical Gardens
25002 South 206th Street, Queen Creek
This five-course meal at the
Queen Creek Botanical Gardens
will showcase fresh produce and the finest seasonal ingredients. A vegetarian option is available. Each plate will be paired with your choice of a glass of wine or mocktail. A master sommelier will be on hand to answer any questions. Seating will be limited, so get your tickets now.
CultivEAT
Friday, October 15
Phoenix Biomedical Campus
850 PBC Building, Phoenix Biomedical Campus
Growhouse Urban Agriculture Center (GUAC) invites you to the sixth annual CultivEAT community dinner presented by the
Phoenix Biomedical Campus
. The goal of culinary medicine is to blend the art of cooking with the science of medicine, and CultivEAT does just that. You'll enjoy a four-course meal, plus a cocktail hour and live music and learn about healthy eating. Tickets start at $100.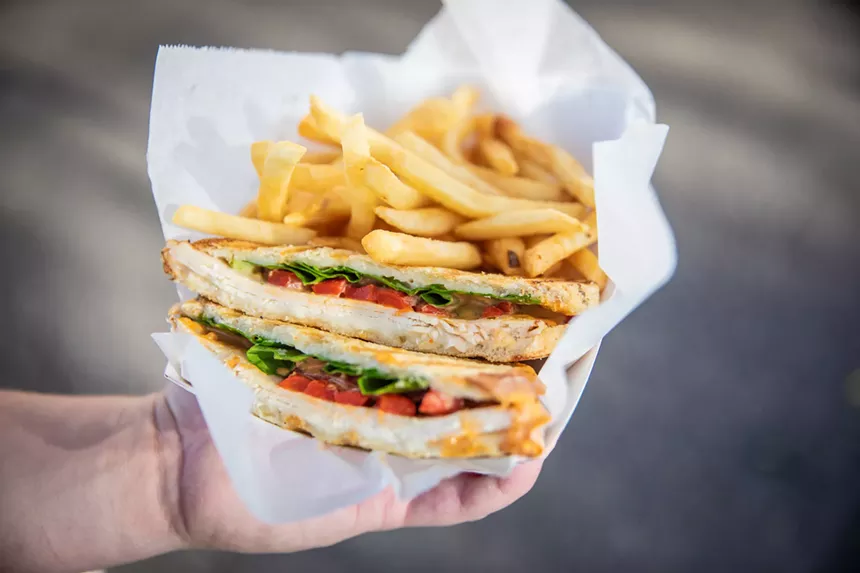 Laveen-A-Palooza
Saturday, October 16

Amadio Ranch Heritage Farm
4701 West Dobbins Road, Laveen Village
Head to
Amadio Ranch
for a day filled with fun, food trucks, face painters, music, sweets, and treats. Three confirmed food trucks will be there — The Panini People, Rockin Rollz Lobster & Sushi, and Hillbilly Grind. After 5 p.m., a taco truck will be set up across the street. Don't forget your favorite lawn chair.
Meet the Winemaker with Danica Patrick
Sunday, October 17
Tarbell's Wine Store
3205 East Camelback Road
Danica Patrick is a former professional race car driver and the host of the podcast Pretty Intense. She also makes high-quality French rosé through her winemaking team that includes 100-point winemakers and Les Vins Margnat, a family whose winemaking tradition dates back to the French Revolution. At this event at
Tarbell's Wine Store
from 2 to 3 p.m., guests will have the opportunity to meet Patrick, take a photo with her, and have a premium Danica Rosé bottle signed. The wine store is the exclusive retailer for Danica Rosé in Arizona.


Local Beer Tasting
Friday, October 22
Culinary Dropout

15125 North Scottsdale Road, Scottsdale
Indulge in the flavors of sensations of local beers while being educated by a beer expert at this event at Scottsdale Quarter's
Culinary Dropout
. Your ticket includes a local beer sampler with four different kinds of beer, a 20-ounce beer picked from the sampler, and pretzel bites with cheese fondue. The cost is $25 per person plus fees if you purchase online.
Urban Ale Trail
Saturday, October 23
Downtown Phoenix
Downtown Phoenix Inc.'s annual
Urban Ale Trail
is returning for one day only this year. There's no registration necessary, and the trail can be done in any order. Participating businesses will be announced soon. Last year, stops included Gracie's Tax Bar, Ramen Kagawa, and The Whining Pig. Each location will be serving three 4-ounce beer samples for $3 each, plus a complimentary snack.
Hocus Pocus Fall Feast and Movie Screening
Saturday, October 23
The Herb Box
7000 East Shea Boulevard, G1010, Scottsdale
What better way to enjoy Halloween's upcoming arrival than with a screening of
Hocus Pocus
at the
Herb Box's
Shea location? Add in some fun fall food, and you're golden. Chow down on a four-course fall feast of butternut squash and ale soup, fall harvest salad, and your choice of fall-off-your-fork boneless short ribs or citrus-rum glazed free-range chicken. Finish it off with some pumpkin gingerbread bread pudding. There's also a kids' option.
Noche en Blanco
Saturday, October 30

Margaret T. Hance Park
116 East Moreland Street
The sixth annual Noche en Blanco at
Margaret T. Hance Park
encourages attendees to dress in white cocktail attire for a dinner under the stars. There will be a sunset toast made by honorary chair Phoenix Mayor Kate Gallego, followed by a multicultural music and dance performance showcase from the Phoenix Afrobeat Orchestra and other performances. Bring your own picnic food and non-alcoholic drinks, or pre-order gourmet picnics and booze from Conceptually Social Catering. There's also a full bar. Purchase a single-seat ticket or table of eight to attend.
Spooky Halloween Splash Bash
Sunday, October 31
Lylo Swim Club
400 West Camelback Road
Lylo Swim Club
is inviting guests to a Halloween bash from 6 to 10 p.m. Enjoy spooky décor, a Creepy Pumpkin Punch featured cocktail, and music from DJ HNDSM Boiz. Be sure to dress your best for the costume contest, judged by a panel of local influencers. You could win a one-night stay at Rise Uptown, a daybed at Lylo, or a gift card for Lylo or Don Woods' Say When rooftop bar. Your $20 ticket includes access to Lylo's dining and pool areas for the evening, and if you want to stay the night, you can snag a room for $99 using the promo code SPOOKY.